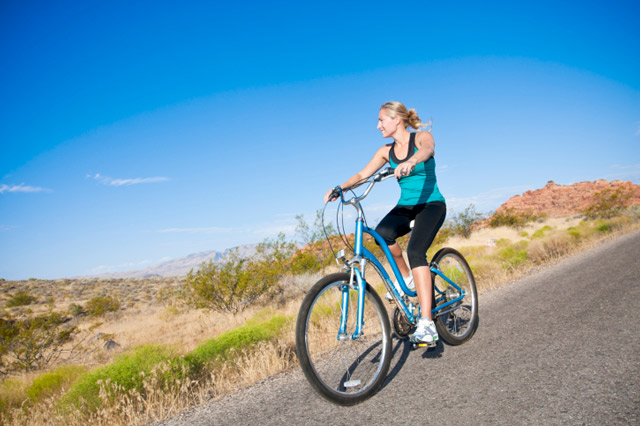 Florence is the kind of town most people immediately picture when they think about the Old West. As a resident of one of the most historically significant parts of Arizona, you know that the area offers plenty of opportunities to take in some of the historical sights while soaking up the sun's rays at the same time. You also recognize how fortunate you are to have so many great options for getting in some exercise to help you enjoy the benefits of your healthy lifestyle.
Cycling and Running Options
With daily high temperatures ranging from 60-70 degrees on average, you can always head outdoors to the kind of warm weather the rest of the country can only dream of. It's no surprise that cycling and running are always in season in and around Florence. The area has nine cycling trails and courses with varying elevations and grades to match or test your skill level. For runners, there are literally hundreds of course options over hard and soft surfaces. With so many routes to choose from, you won't have any problem finding a course to suit your individual tastes and needs.
Hiking Variety
As a hiker, the fact that the Superstition Mountains are practically in your back yard certainly doesn't hurt. The Superstition Wilderness Area in the Tonto National Forest offers over 160,000 acres of developed trails. You can hike the Superstition Mountains ridgeline of climb Poston Butte to take in some of the incredible, rugged beauty of the area. If you're feeling more adventurous, you can make the steep ascent to the top of the Anthill at Anthem to get a bird's eye view of the surrounding countryside.
Walk Around Town
If you simply want to take a long walk, you can't do better than checking out some of the more than 140 historic buildings in downtown Florence. Stop by the Visitor Center at McFarland State Park to pick up an audio device so you can take a self-guided walking tour of a 1.4 mile loop highlighting some of significant buildings in the town's Historic District, or simply view and download a walking tour map.
Kids on the Go
For younger residents, the Florence Department of Parks and Recreation offers a wide variety athletic options for the winter months. Based on age groups, these range from Karate to a Junior NBA Youth and Teen Basketball League, and include plenty of other options for young Florence residents to practice their football, tumbling, and cheerleading skills that meet in several sessions through the holidays.
Keeping your lifestyle active during the winter months is necessary, and your local FastMed Urgent Care is here to help you to stay healthy so you can enjoy all of these benefits to the fullest.