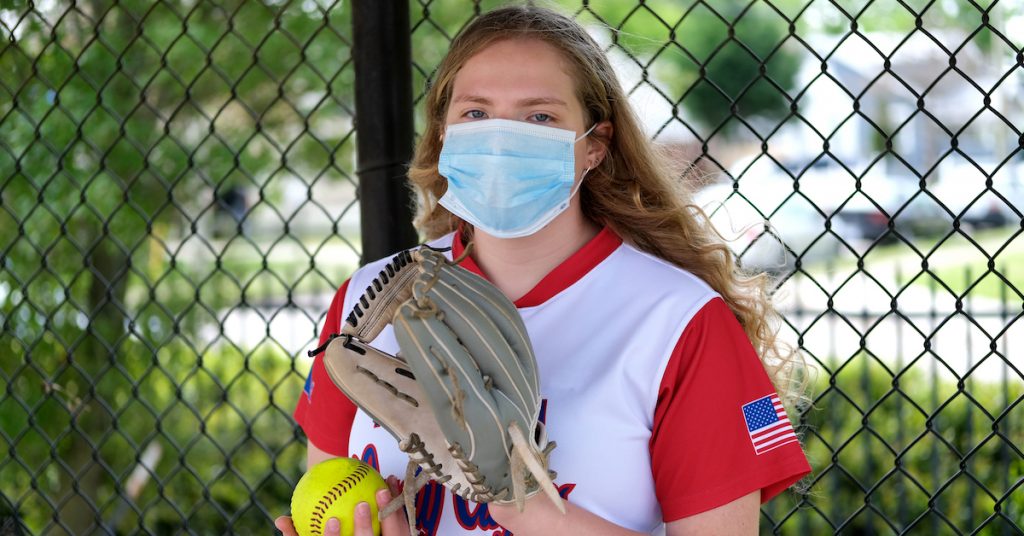 COVID-19 has affected nearly every aspect of daily living, including the way we shop, work, interact with family and friends, and engage in athletics. Keep reading to learn the COVID-19 sports guidelines that can help to keep your family safe during this new normal.
What Are the Risks of Playing Sports During COVID-19?
To date, according to the CDC, adults comprise the majority of COVID-19 cases. However, this doesn't mean that children aren't vulnerable to the effects of the coronavirus. While it's true that children haven't been primarily affected by coronavirus outbreaks, they still can infect other children, adult family members, and coaches if they contract COVID-19. Since prolonged close contact with a person who has COVID-19 is the primary method of transmission, the type of sport your child plays, the setting, duration, and frequency of contact with others are the main factors that influence the risk of infection.
How Can Families Balance the Risk of School-Sports COVID-19 Transmission?
To minimize the risk of school-sports COVID-19 exposure, there are a number of factors to consider. For example, how many active coronavirus cases are there in your area? Will your child be able to maintain appropriate social distancing from others during games and practices? How many people are on the team? What safety protocols are being implemented to reduce exposure? Does the athlete or anyone in your household have an underlying health condition—such as a weakened immune system, asthma, diabetes, or heart disease—that places them at an increased risk of severe illness if they contract coronavirus? By following the proper safety protocols, the risk of school-sports COVID-19 exposure can be lowered greatly, but it can't be eliminated entirely.
What Are the Safety Rules for Sports and COVID-19?
The CDC has released specific guidelines designed to reduce the risk of contracting COVID-19 while participating in sports. A key component of the safety rules for sports and COVID-19 is frequently cleaning and disinfecting surfaces on the court, field, or play surface that are regularly touched. Cleaning should be performed as often as possible, and at least daily. All shared equipment should be cleaned and disinfected after each use.
Encourage everyone to wash his or her hands with soap and water before and after practice or playing a game. Provide hand sanitizer that has at least 70% alcohol for everyone to use when soap and water aren't readily available. This can also be used whenever inadvertent face touching occurs, such as clearing sweat from the brow. Whenever possible, try to maintain a distance of at least six feet between you, other members of the team, and your competitors.
Having smaller team sizes is also an important safety measure. By limiting team sizes to include only a core group of participants, the likelihood of contracting and spreading COVID-19 may be reduced. Teams should also minimize traveling outside of their community and only compete against local teams that are within their town or neighborhood.
COVID-19 sports guidelines established by the CDC also recommend wearing a mask or face covering to reduce the chances of disease transmission. Everyone should wear a mask or face covering when arriving at or departing from the athletic facility. face coverings or masks should also be worn when athletes are sitting on the sidelines or talking to other team members and staff.
What about wearing a mask while playing sports during COVID-19? The CDC recommends wearing a mask whenever possible, including when physical distancing isn't possible and while engaging in lower-intensity sports. Both the World Health Organization (WHO) and the CDC recommend not wearing a mask or other face-covering while participating in vigorous exercise since it could interfere with breathing.
What COVID-19 Sports Guidelines Should Coaches Follow?
Coaches should follow this COVID-19 sports checklist to help keep everyone safe while returning to sports:
Urge everyone to maintain appropriate social distancing. Consider placing signs or tape on the floor or field to encourage everyone to stay at least six feet apart.
Remind everyone to stay home if they're sick or have been exposed to someone who's sick.
Set a good example by wearing a mask and washing your hands regularly, and encourage players, officials, sports staff, and family members to do the same.
Discourage athletes from sharing food and drinks.
Focus on activities that can be performed outdoors. If this isn't possible, try to increase air circulation by opening doors and windows.
Advise athletes to not give high-fives, fist bumps, handshakes, or hugs.
Prioritize non-contact activities, such as drills that allow for physical distancing.
Encourage athletes to bring their own water bottles to avoid using a drinking fountain.
Should Parents and Families Follow a COVID-19 Sports Checklist?
The American Academy of Pediatrics recommends this COVID-19 sports checklist for parents and families:
Take the time to review and discuss the policies and safety guidelines put into place by your sports league.
Ensure that your child has his or her own mask or face covering, hand sanitizer, water bottle, personal sports equipment, and towels.
To keep children from gathering in groups while waiting for the beginning of a practice or game, your child should wait in the car until just before the activity begins.
Teach your child how to properly cover their coughs and sneezes by using the inside of their elbow or a tissue, which should immediately be placed in the trash.
To minimize close contact with other players, encourage your child to focus on improving cardiovascular conditioning and individual skills.
Where You Can Find COVID-19 Testing and Urgent Care
If you think you may have COVID-19 or have had the virus previously, FastMed can provide the testing you need. To schedule diagnostic or antibody testing, visit your local FastMed Urgent Care. If you have other urgent care needs but wish to avoid visiting a clinic in-person, consider scheduling a telemedicine visit. Please review the list of symptoms currently being treated via telemedicine prior to scheduling your appointment by clicking here.
More Information About COVID-19
FastMed strives to ensure that we're not only caring for our community but also keeping them educated on the latest health updates. Please visit our COVID-19 Resources page to learn more about the virus, commonly asked questions, updates specific to your state, and CDC recommendations. To read more about the information from your specific state, please see below:
About FastMed
FastMed Urgent Care owns and operates nearly 200 centers in North Carolina, Arizona and Texas that provide a broad range of acute/episodic and preventive healthcare services 365 days a year. FastMed also provides workers' compensation and other occupational health services at all its centers, and family and sports medicine services at select locations. FastMed has successfully treated more than six million patients and is the only independent urgent care operator in North Carolina, Arizona and Texas to be awarded The Joint Commission's Gold Seal of Approval® for quality, safety and infection control in ambulatory healthcare. For more information about locations, services, hours of operation, insurance and prices, visit www.fastmed.com.