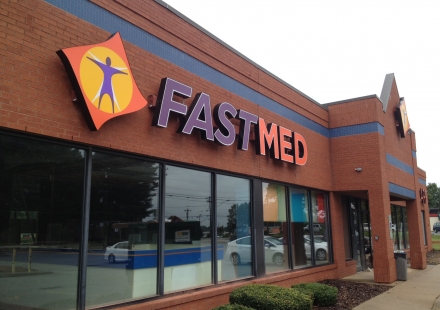 Due to their similarities, herpes and MRSA are often confused and even misdiagnosed for one another. Although these infections are similar in both appearance and symptoms, they are in fact different and unrelated.
The biggest difference is that herpes is a viral infection while MRSA is a bacterial infection.
Learn More About Herpes and MRSA
Herpes
Herpes is caused by the herpes simplex virus and is contracted through the exchange of bodily fluids or contact with a lesion of the skin. Herpes is categorized as HSV-1 (oral) and HSV-2 (genital). Herpes is most often associated with sexual activity but can be contracted simply by sharing a straw or eating utensil with an affected person.
Symptoms. Sores and blisters, painful urination, fever, muscle aches, and itching and burning of the affected area.

Duration. Up to three weeks for oral herpes and up to six weeks for genital herpes.

Recurrence. Herpes never totally goes away, but cycles through stages of remission and outbreaks. Things that can trigger outbreaks include stress, sunlight, a weakened immune system, surgery, and menstrual periods.

Complications. Bladder problems, meningitis, newborn infections, increased risk for sexually transmitted diseases, and proctitis.
MRSA
MRSA (Methicillin-resistant Staphylococcus aureus), a type of staph infection, is a bacterial skin disease that is highly contagious and sometimes life-threatening. It is spread through contact with an affected person or surface. MRSA is classified as hospital-acquired (HA-MRSA) and community acquired (CA-MRSA).
Symptoms. Rash and lesions, fever, chills, headaches, muscle aches, fatigue, cough, shortness of breath, and chest pain.

Duration. Anywhere from just a few weeks up to several years.

Recurrence. Sometimes MRSA can be cleared from the body completely but other times it just goes into remission, only to surface again.

Complications. Pneumonia, urinary tract infections, sepsis, and bone infections.
With both herpes and MRSA, victims can carry the infection without even knowing it.
As you can see by the similarities in symptoms and recurrence, it's easy to understand why herpes and MRSA can be mistaken for each other. But there is in fact no known correlation between the two.
If you are experiencing any of the symptoms of either herpes or MRSA, check in online at your local FastMed, where one of our medical professionals can help identify your infection and administer proper treatment.
About FastMed
FastMed Urgent Care owns and operates nearly 200 centers in North Carolina, Arizona and Texas that provide a broad range of acute/episodic and preventive healthcare services 365 days a year. FastMed also provides workers' compensation and other occupational health services at all its centers, and family and sports medicine services at select locations. FastMed has successfully treated more than six million patients and is the only independent urgent care operator in North Carolina, Arizona and Texas to be awarded The Joint Commission's Gold Seal of Approval® for quality, safety and infection control in ambulatory healthcare. For more information about locations, services, hours of operation, insurance and prices, visit www.fastmed.com.