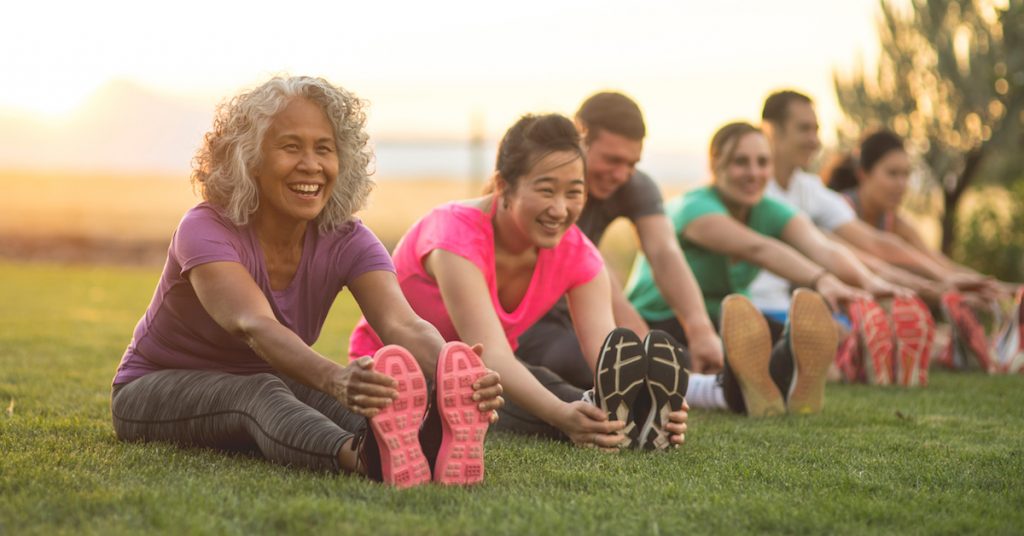 By this time of the year, New Year's resolutions about getting fit or exercising more are usually a distant memory for most people. The fact that May is National Physical Fitness and Sports Month means that it is the perfect time to renew your commitment to a healthier and more active lifestyle.
Whether your plan is to take daily walks or to start training for your first 10K, sports injury prevention should be a priority. Instead of you spending hours scouring the web for sports injury prevention articles, FastMed Urgent Care has compiled the five essential tips that you need to know about how to prevent sports injuries.
Are the Benefits of Physical Activity Worth the Risk of Athletic Injuries?
Regular physical activity is beneficial for individuals of all ages and body types. For children and adolescents, physical activity can improve muscular fitness, bone strength, and heart health. Adults who are active and physically fit have a reduced risk of developing heart disease, diabetes, and certain types of cancer. In seniors, regular exercise can help improve bone and muscle strength as well as coordination, which can reduce the risk of falls. There is also some evidence that regular exercise can help seniors maintain or even improve cognitive function.
Common Types of Athletic Injuries
Although most of the sports injuries we see at FastMed arise from basketball, cycling, football, soccer, and swimming, injuries can occur in any sport. Sprains and strains are the most common sports-related injuries and can happen anytime that tendons, ligaments, or muscles are overstretched or tear. The kinds of injuries that you may encounter can also vary with the type of exercise or sport that you choose. For example, shin splints are a common affliction in joggers, while swimmers, golfers, and tennis enthusiasts may experience overuse-type injuries of the elbows and shoulders. This means that not only is it important to know how to prevent sports injuries, but that you should develop your sports injury prevention regimen around your preferred exercises and activities.
How to Prevent Sports Injuries
The Internet and magazines are filled with so many sports injury prevention articles that it can be difficult to distill the information into actionable steps. The following are our top sports injury prevention tips that anyone can use right away.
Tip 1: Talk to your healthcare provider
Healthy adults typically can tolerate light to moderate exercise, but certain individuals should talk to a healthcare provider first to determine the most appropriate exercise regimen for them. If you haven't exercised in quite some time, are wanting to start a strenuous exercise regimen, or have a chronic or unstable health condition, you should talk to your provider to set safe and appropriate physical activity goals.
Tip 2: Be realistic
Whether you are just starting an exercise regimen or wanting to take your workouts to the next level, remember that it is better to increase the frequency and intensity of your exercise gradually. Exercising too hard or too often can lead to overuse injuries, such as stress fractures and tendonitis. It is also important to listen to your body. If you feel sick or fatigued, take that as a signal to stop for the day. If you have to skip your workout for a few days, start back at a slightly lower intensity.
Tip 3: Switch things up
Sports like jogging, tennis, swimming, and golf tend to cause repetitive wear and tear on specific parts of the body, which can lead to inflamed ligaments and tendons and stiff muscles and joints. When possible, switch up your activities so that you avoid overusing one particular part of the body. A variety of activities will also lessen the chances that you will become bored and give up on exercise altogether.
Tip 4: Incorporate injury prevention exercises into your routine
Warming up for five to 10 minutes before your workout will help to reduce the likelihood of a muscle, ligament, or tendon strain or tear. A proper cool-down at the end of your routine will also help prevent residual muscle pain and stiffness. A FastMed provider, your doctor, a physical therapist, or a professional trainer can help you find the right injury prevention exercises for your sport.
Tip 5: Focus on form
If your routine incorporates strength training, make sure that you are using the correct technique. If you are new to strength training, consider working with a trainer to ensure that you are doing the exercises correctly.
If you should experience a sports-related injury, FastMed is ready to help with everything from digital X-rays to braces, and splints. We have more than 100 clinics throughout Arizona, Texas, and North Carolina with no appointment necessary.
About FastMed
FastMed Urgent Care owns and operates nearly 200 centers in North Carolina, Arizona and Texas that provide a broad range of acute/episodic and preventive healthcare services 365 days a year. FastMed also provides workers' compensation and other occupational health services at all its centers, and family and sports medicine services at select locations. FastMed has successfully treated more than six million patients and is the only independent urgent care operator in North Carolina, Arizona and Texas to be awarded The Joint Commission's Gold Seal of Approval® for quality, safety and infection control in ambulatory healthcare. For more information about locations, services, hours of operation, insurance and prices, visit www.fastmed.com.