Young or old, you've probably been getting physical exams every year. This is exactly how often many healthcare providers recommend you go in for your all-around personal checkup. The reasons a person may need a physical exam vary, but the most common are for employment, sports, school, and even summer camp. For adults, employers may not make an offer until you go in for certain occupational health services, like a drug test or physical for a job. If a physical exam is the only thing standing in the way of you and a job, run over to FastMed for an exam that's available seven days per week. Our staff of dedicated medical professionals provides personal care in a comfortable and convenient environment whether you're in for a yearly visit or need a physical for a job.
Quick, Get a Physical!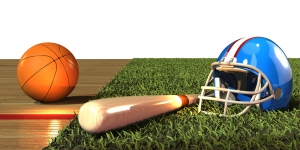 So, what gets checked in a physical exam for a job?
Physicals can vary, depending upon the patient's needs or concerns. However, some aspects are more common than others:
Vitals. These include temperature, blood pressure, and heart rate. You should make sure to have them checked, whether you're old or young, during any physical exam.
History. Your healthcare provider may ask you to determine any behaviors that are linked to potential health risks, like smoking, diet, and sexual health. This is also the time to disclose any concerns you may have about your overall health.
Heart and lung exam. Using a stethoscope, a healthcare provider listens to your breathing for potential wheezing, irregular beats, murmurs, and other related conditions.  
Head and neck exam. You may be asked to open your mouth very widely say "ah" because it opens up your tonsils and throat. This offers a clear view of these areas, making it easier to check them. Your healthcare provider may also check your sinuses or thyroid and lymph nodes where infections can occur.
Abdominal exam. By pressing, tapping, using a stethoscope, and turning to many other techniques, physicians can check your abdominal region. The variety of techniques makes the checkup more reliable and in-depth.  
Gender-specific evaluation. Male or female, you may need a genital evaluation to help prevent potential health risks.
If you're receiving a physical for a job, the exam may take longer due to drug and alcohol testing. To save time before visiting FastMed, it may help to verify with your employer which tests and exams you will need. Our medical professionals are experienced in conducting a variety of occupational medical services, including physical exams for DOT employees. Think we can meet your basic healthcare needs during the day or after-hours? So do we! Before your next visit, find the closest FastMed to you.