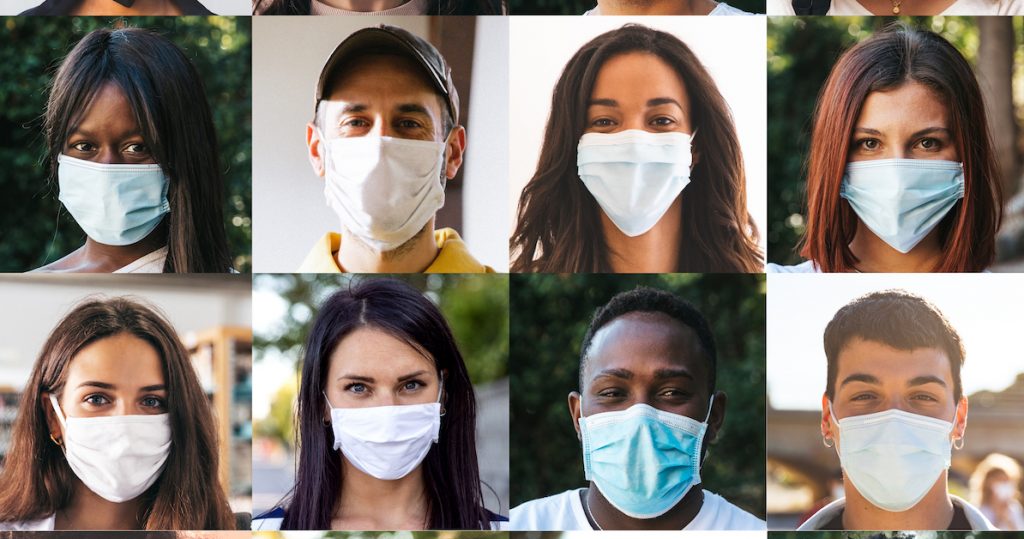 It seems to be a never-ending battle. Just as vaccines are developed for one type of SARS-CoV-2, the virus that causes COVID-19, a more contagious and potentially deadlier variant of the virus pops up in its place. Most variants have emerged in other countries, but quickly made their way here to the United States.
How can you protect yourself against new variants? What are health agencies doing to monitor them? FastMed is here to answer your questions as we navigate this ever-changing public health crisis.
Why variants happen
Variant news stories are everywhere right now, competing with encouraging data about declining infection rates and increased availability of vaccines. If we're making headway in the fight against COVID-19, why do these variants keep happening?
Viruses are extremely adaptive and the SARS-CoV-2 virus is no exception. Viruses like these evolve and change over time—a process known as mutation. Some viruses mutate more than others. For example, the flu virus is constantly changing and developing new strains, which is why we must get a flu vaccine each year.
In other words, as long as there's a virus, there likely will be variants.
This is proving to be another virus that mutates frequently, with multiple variants that are different from the virus that was first detected in China.
The latest SARS-CoV-2 variants
Anyone keeping a close eye on the news has likely heard that the UK, South Africa and Brazil have been the origination points of new variants that are a more contagious strain of SARS-CoV-2.
In the fall of 2020, the UK identified a new variant called B.1.1.7 that spreads more easily and quickly than other variants. By January, the UK reported that this variant may also be associated with an increased risk of death, but more studies are needed to confirm this finding. The UK variant has since been detected in many countries around the world, including the US in December 2020.
In South Africa, another variant called B.1.351 that shares some mutations with B.1.1.7 also emerged. Cases caused by this variant were reported in the US at the end of January 2021.
Travelers from Brazil who were tested during a routine screening at an airport in Japan were discovered to have yet another variant called P.1. This new variant contains a set of additional mutations that can affect its ability to be recognized by antibodies. It was also first detected in the US at the end of January 2021.
SARS-CoV-2 variant symptoms
Most symptoms mirror the symptoms of original versions of the virus, although all three variants seem to spread more quickly and easily. However, studies do show that the B.1.351 variant identified in South Africa could give people who survived the original virus another round of mild or moderate COVID-19.
There is also preliminary evidence from the UK that some variants could be associated with more severe disease, although specific variant symptoms have yet to be identified.
Variants & vaccine effectiveness
Now that we have variants in the US, does it mean our progress in stopping the virus is lost? Thankfully, it doesn't—and vaccines are the reason why.
Studies suggest that the antibodies generated by our current vaccines recognize these variants and can produce an immune response that is broad enough to fight them. Even if some immune responses prove to be less effective for certain variants, it doesn't mean the vaccine won't offer protection.
Researchers continue to closely monitor variants and vaccine effectiveness. Much like the flu virus, the vaccine development process is designed to accommodate any major mutations and act accordingly.
Protect yourself from SARS-CoV-2 variants
So far, none of the variants in the US call for any new prevention strategies. The best ways to protect yourself will sound familiar: practice social distancing, wear a mask, wash your hands frequently, and isolate yourself if you're exposed to the virus to prevent spreading it to others.
The Centers for Disease Control and Prevention (CDC) and health agencies around the world continue to identify and monitor the spread of new variants. As always, FastMed is dedicated to keeping you informed. We also offer COVID-19 testing, including rapid while supplies last, at all locations. Please visit our COVID-19 Resources page for the latest CDC recommendations and other updates.
About FastMed
FastMed Urgent Care owns and operates nearly 200 centers in North Carolina, Arizona and Texas that provide a broad range of acute/episodic and preventive healthcare services 365 days a year. FastMed also provides workers' compensation and other occupational health services at all its centers, and family and sports medicine services at select locations. FastMed has successfully treated more than six million patients and is the only independent urgent care operator in North Carolina, Arizona and Texas to be awarded The Joint Commission's Gold Seal of Approval® for quality, safety and infection control in ambulatory healthcare. For more information about locations, services, hours of operation, insurance and prices, visit www.fastmed.com.