Get Treatment and Prevention Techniques for Shin Splints
Shin splints are a painful injury that affect many different types of athletes, though it's commonly associated with runners. The pain this injury causes occurs along the shinbone, and it's often severe enough that you may need to stop all physical activity for a period of time to allow the injury to heal.
If you're diagnosed with a shin splint, then odds are you're an active person who tried to increase your activity by too much, at too fast of a rate, or both. To get a proper diagnosis and treatment options, you need sports medicine services.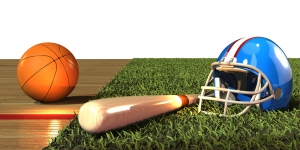 Understanding Shin Splints
Athletes who get shin splints often increase their physical activity quickly, such as increasing weekly running mileage by more than 10%. You may also suffer from a shin splint if you switch other aspects of your training program too quickly. For example, you may start running on hills or on very hard surfaces. Activities that repetitively use the muscles around your shin bone, like dancing, playing basketball, or running the same way around a track can also cause shin splints.
The symptoms of shin splints are well known to many athletes. If you have a shin splint, you'll likely feel pain around your shin on the front part of your leg below the knee. Depending on the severity and whether or not you're currently using those muscles, you may feel a sharp, more intense pain or a dull, aching pain. If you rest for a few days and the pain lessens, it's a good possibility you have a shin splint.
Because treating shin splints often involves taking time off from physical activity, athletes sometimes put off acknowledging the injury and doing something about it. This is a big mistake. The longer you ignore the pain associated with a shin splint or other types of athletic injuries, the worse it may become. Consult with a medical professional about a treatment program at the first signs of pain.
Here are some common treatment options that may be recommended to you:
Drastically decrease the physical activity that caused the shin splint or stop altogether.
Expect to decrease or stop activity for two weeks to a month.
Add lower impact activities to your exercise plan, such as walking, swimming, or biking.
Gently stretch the muscles around your shin as you heal and recover.
Use ice to reduce pain and decrease any swelling around your shin.
Wear shoes that fit properly, have good support, and aren't too worn down.
To prevent reoccurrence, you need to start slowly when getting back to an exercise routine. It may take several months for your shin to completely get back to normal. Strengthening and stretching the muscles around your shin before and after physical activity and wearing proper training shoes work well to prevent this type of injury. Also, to avoid shin splints, be sure to add activities back to your routine gradually.
FastMed Urgent Care clinics provide treatment programs for acute and chronic athletic injuries, including shin splints. Find a FastMed Urgent Care near you to get the medical attention you need to start healing and get back out there. We'll provide you with immediate medical care with a personal touch.
To learn more about our clinics and services, view our FAQs page.
About FastMed
FastMed Urgent Care owns and operates nearly 200 centers in North Carolina, Arizona and Texas that provide a broad range of acute/episodic and preventive healthcare services 365 days a year. FastMed also provides workers' compensation and other occupational health services at all its centers, and family and sports medicine services at select locations. FastMed has successfully treated more than six million patients and is the only independent urgent care operator in North Carolina, Arizona and Texas to be awarded The Joint Commission's Gold Seal of Approval® for quality, safety and infection control in ambulatory healthcare. For more information about locations, services, hours of operation, insurance and prices, visit www.fastmed.com.