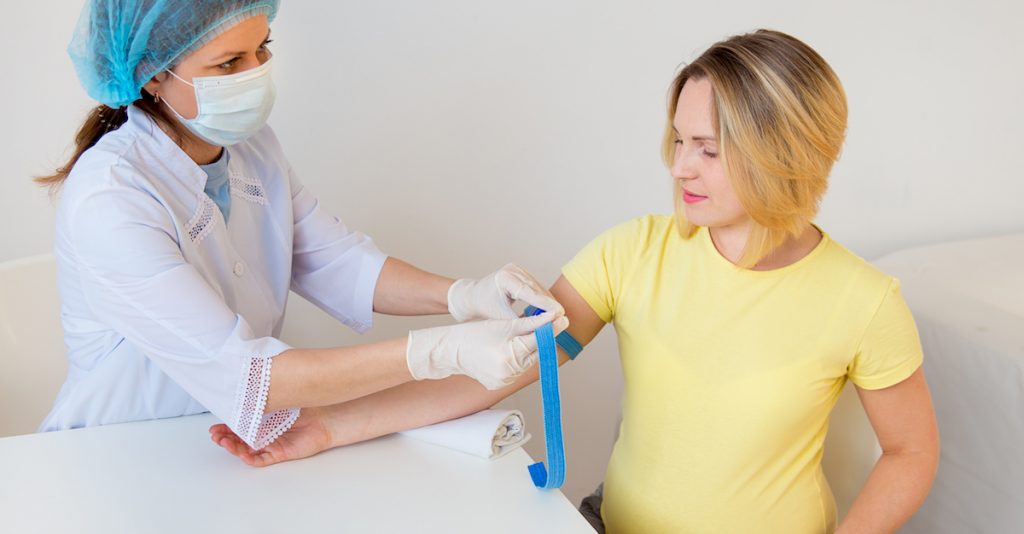 Flu season is fast approaching. Although pregnant women are at high risk for flu-related complications, only about half get the flu shot each year. FastMed provides answers below to frequently asked flu shot pregnancy questions and why it is so important for pregnant women to get one.
What Are the Benefits of Getting a Flu Shot During Pregnancy?
Getting the flu shot while pregnant significantly reduces your risk of becoming hospitalized because of flu-related complications. Even if you still get the flu, your symptoms are likely to be less severe.
How Does My Baby Benefit from Me Getting the Flu Vaccine During Pregnancy?
There are flu vaccine pregnancy benefits for your baby before and after birth. High fevers, such as those commonly associated with the flu, can cause fetal birth defects when they occur during the first 3 months of pregnancy. If you get the flu shot while pregnant, the antibodies you develop will pass through your placenta and breast milk to help protect your child. This is vital since babies are at high risk for flu-related complications, yet they cannot be vaccinated until they are at least six months old.
Can I Get the Nasal Flu Vaccine During Pregnancy?
The flu shot is made from an inactivated virus and is safe for mother and baby during all stages of pregnancy. The nasal vaccine contains a weakened version of a live virus and is not recommended for pregnant women.
Is There a Link Between the Flu Shot, Pregnancy Complications, and Autism?
Many large scientific studies show that there is no link between the flu shot and pregnancy complications such as miscarriage or autism. Reports suggesting possible connections between different vaccines and miscarriages or autism are unfounded and have been discredited as being based on fraudulent information. The risks of a pregnant woman having the flu are far greater for her and the baby than the risks associated with the flu shot. The risks of getting the vaccine are also less than those associated with the antiviral medications typically used to treat the flu.
What Are the Possible Side Effects of Getting the Flu Shot While Pregnant?
Since the flu vaccine is made from an inactivated virus, it cannot give you the flu. It is normal, however, to experience mild side effects for a couple of days after vaccination as part of your body's natural immune response. Typical side effects include:
Minor soreness, redness, or swelling at the injection site
Muscle aches
Fatigue
Headache
Low-grade fever
How Dangerous Is It to Not Get a Flu Shot?
Pregnancy changes a woman's immune system, respiratory system, cardiovascular system, and fluid volume, putting her at high risk for severe respiratory distress if she should catch the flu. A study published in the journal Clinical Infectious Diseases found that getting vaccinated against the flu reduced a pregnant woman's risk of flu-related respiratory infection by up to 50% and of flu-related hospitalization by up to 40%.
When Is the Best Time to Get the Flu Shot During Pregnancy?
Pregnant women can get the flu shot at any point during their pregnancy. Even if you got the shot last year, you should get it again this year to make sure that you are protected against the current version of the virus. It does take approximately two weeks for the body to develop maximum immunity following the vaccination, so you should get your shot before the flu becomes widespread in your area. Peak flu season can vary in different parts of the county. In general, flu activity picks up around the first part of November, peaks around January or February, and starts to taper off by April or May.
How Effective Is the Flu Vaccine in Preventing the Flu?
The effectiveness of the flu vaccine can vary based on an individual's age and overall health, as well as how closely the vaccine matches the flu strains that are circulating during a particular flu season. Although it may not be 100% effective, the flu vaccine is still the best protection against catching the flu.
Where Can I Get a Flu Shot Near Me?
FastMed provides no-cost flu shots when covered by most insurance plans* or self-pay for just $30 at over 100 locations throughout Arizona, Texas, and North Carolina. We also make it easy to check this off your list by having extended clinic hours seven days a week, and you never need an appointment. To expedite your visit, check in online and complete your e-registration to skip the line.
*Flu shots available while supplies last. Patients with private insurance will have their flu vaccine billed through their insurance, and there will be no co-pay unless otherwise required by their plan. Flu shots are covered through most, but not all, major insurances. Coverage depends on your plan, see clinic for coverage details. All required payments, including your co-pay, coinsurance, and/or deductible, are due at the time of service. Flu shots available at FastMed clinics are not covered under Medicaid.
About FastMed
FastMed Urgent Care owns and operates nearly 200 centers in North Carolina, Arizona and Texas that provide a broad range of acute/episodic and preventive healthcare services 365 days a year. FastMed also provides workers' compensation and other occupational health services at all its centers, and family and sports medicine services at select locations. FastMed has successfully treated more than six million patients and is the only independent urgent care operator in North Carolina, Arizona and Texas to be awarded The Joint Commission's Gold Seal of Approval® for quality, safety and infection control in ambulatory healthcare. For more information about locations, services, hours of operation, insurance and prices, visit www.fastmed.com.