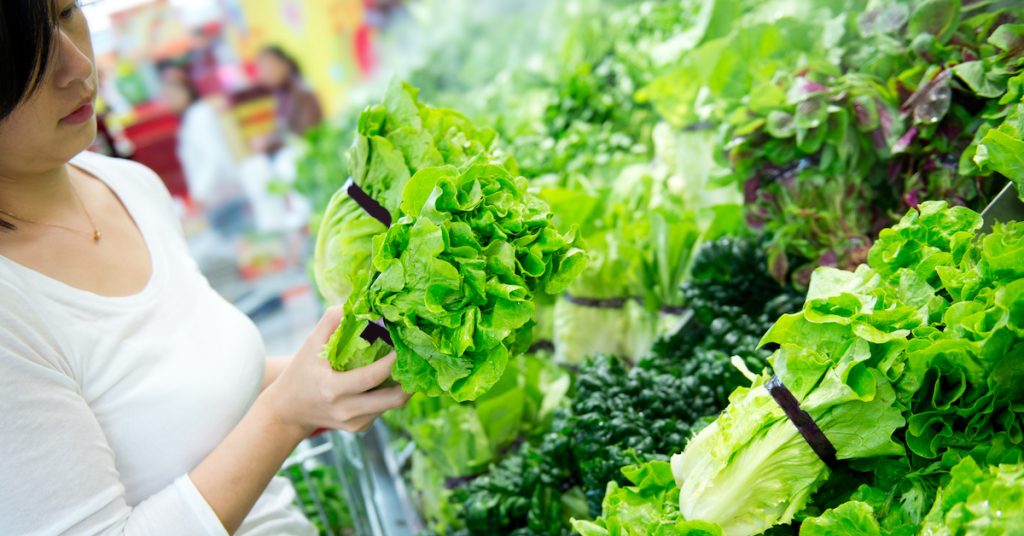 March marks St. Patrick's Day when we celebrate all things Irish by the "wearing of the green." March also happens to be National Nutrition Month, which makes it the perfect time to resolve to make small changes in your diet to improve your overall health. As you don your green for St. Patrick's Day, FastMed Urgent Care reminds you to eat more green leafy veggies.
How Do "Green" Vitamins and Green Leafy Vegetables Benefit the Body?
Green veggies are rich in "green" vitamins, including vitamins A, B9, C, and K, along with a host of other nutrients.
Vitamin A plays an important role in immune function, eye health, and in the function and maintenance of the kidneys, lungs, heart, and other organs.
Vitamin B9, commonly referred to as folate, promotes cardiovascular health, helps prevent certain types of birth defects, and can protect against certain types of cancer.
Vitamin C is an antioxidant that aids in immune function and is essential for the repair of cells and tissue and the production of certain neurotransmitters.
Vitamin K promotes bone health and can help protect you from osteoporosis. It also protects the body from inflammatory conditions and is required for proper blood clotting.
In addition to the "green" vitamins, the iron, calcium, magnesium, and potassium found in green leafy vegetables benefit everything from blood and bone health to nerve and muscle function.
The antioxidants in green leafy veggies can potentially lower your risk of heart disease. Studies also show that eating at least five servings of vegetables and fruits each day can reduce your risk of cancer.
Healthy Greens and Weight Loss
Green veggies have a low glycemic index since they are low in both calories and carbohydrates. This makes them ideal for diabetics trying to stabilize their blood sugar. Leafy greens are also rich in dietary fiber, which promotes bowel health by regulating the digestive system. Fiber also helps you feel full longer so that you eat less and potentially lose weight.
Healthy Greens and the Brain
A recent study published in Neurology found that just one serving a day of leafy greens may slow brain aging, prevent dementia, and help preserve memory and thinking skills. Study participants who ate leafy greens at least once a day scored an average of 11 years younger on cognitive tests than their actual age. While the study did not conclusively prove that leafy greens slow brain aging, the possible association is promising.
Examples of Healthy Leafy Greens
A wide variety of leafy greens is available at virtually any supermarket, including:
Spinach
Kale
Mustard greens
Turnip greens
Bok choy
Collard greens
Watercress
Arugula
Romaine lettuce
How to Use Leafy Greens
The more vegetables you incorporate into your diet, the better. As a general rule, at least half of your plate should be filled with vegetables, and at least half of the vegetables on your plate should be leafy greens. The remaining half on your plate should consist of complex carbohydrates like brown rice or quinoa and lean protein like chicken, fish or tofu. How you prepare your veggies does have a significant impact on their nutritional quality. When possible, serve vegetables raw, steamed, or sautéed in a small amount of olive oil. Boiling is one of the worst ways to prepare any vegetable since most of the vitamins and nutrients leach out into the water. Instead of heavy sauces, use herbs, spices, citrus juice, or balsamic vinegar to add flavor.
If a big spoonful of turnip greens on a plate does not appeal to you, there are plenty of other ways to incorporate more greens into your diet.
You can add a mixture of tender baby greens to your salad for extra flavor and texture.
Use a handful of spinach or arugula instead of iceberg lettuce when making a sandwich or a wrap.
Tougher greens, such as kale, mustard, and collard greens, stand up well in soups.
Bok choy and spinach work well in stir-fry dishes since they cook up quickly.
Spinach or kale can be mixed with your favorite fruits to create a refreshing smoothie to start your day.
Add sautéed spinach, onions, and mushrooms to your scrambled eggs or omelet.
While leafy greens are generally good for you care should be exercised if you are taking blood thinner or certain other types of medications. If you have any questions regarding potential interactions with your mediations, consult your primary care provider.
About FastMed
FastMed Urgent Care owns and operates nearly 200 centers in North Carolina, Arizona and Texas that provide a broad range of acute/episodic and preventive healthcare services 365 days a year. FastMed also provides workers' compensation and other occupational health services at all its centers, and family and sports medicine services at select locations. FastMed has successfully treated more than six million patients and is the only independent urgent care operator in North Carolina, Arizona and Texas to be awarded The Joint Commission's Gold Seal of Approval® for quality, safety and infection control in ambulatory healthcare. For more information about locations, services, hours of operation, insurance and prices, visit www.fastmed.com.