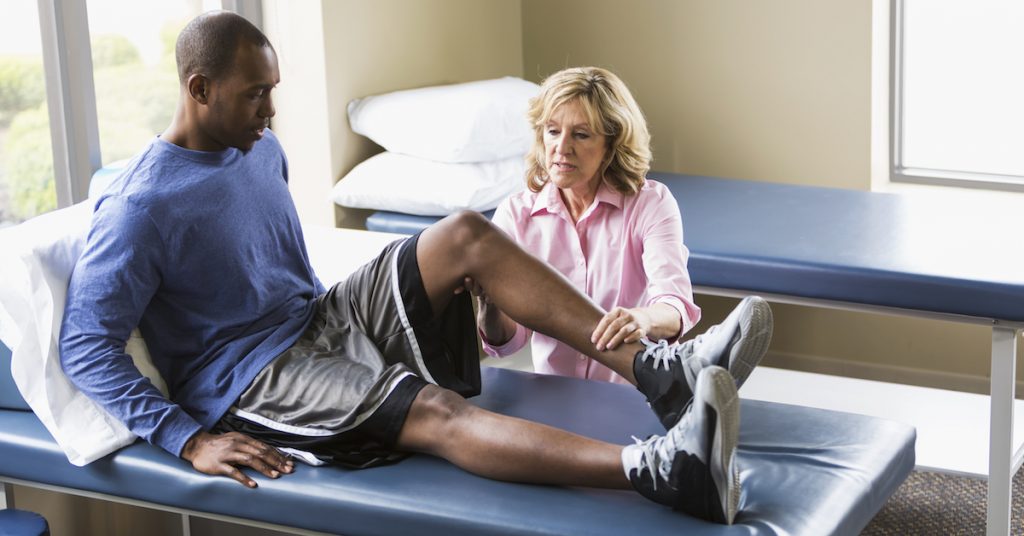 As the spring sports season ramps up, weekend and competitive athletes often find themselves visiting the emergency room, their general practitioner, or a sports injury clinic because of injuries. Doctors at ERs and general practice clinics often do not have extensive experience in dealing with common sports injuries and may not be able to provide the follow-up necessary to ensure optimal recovery. Sports medicine clinics offer specialized care; however, the wait times for appointments can be long, which delays vital treatment. FastMed treats a variety of injuries at all of our urgent care clinics, plus we have sports medicine specialists available at select clinics. While we hope that you remain injury-free this sports season, we are here for you if an injury should occur.
Meet Dr. Shores, FastMed's Lead Sports Medicine Provider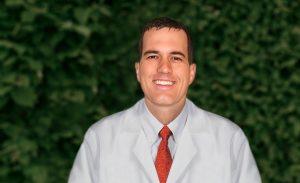 Dr. Matthew Shores, a graduate of the University of Arizona College of Medicine, is FastMed's Director of Sports Medicine and is based at our Scottsdale location. Dr. Shores completed a sports medicine fellowship at Arizona State University and is board-certified in both family and sports medicine. Dr. Shores and his team serve as team physicians for multiple high schools across the Phoenix area, including Sunnyslope High School and Hamilton High School. He has also previously trained with the head team physicians for the Arizona Diamondbacks, Phoenix Suns, and Arizona State University Sun Devils.
FastMed and Sports Medicine: Q & A with Dr. Shores
Q: When should a patient be referred to a sports medicine doctor?
A: A patient or primary care provider should consider a referral to a sports injury specialist whenever an injury requires additional evaluation. For example, a referral may be required to obtain a specific diagnosis in order to develop a treatment plan, to determine the most appropriate types of rehabilitation therapy, or to obtain final clearance after an injury has resolved.
Q: What are the benefits of having sports injuries treated by a sports injury specialist rather than a primary care physician?
A: A sports medicine doctor is typically able to offer a more detailed or specific diagnosis with regard to common injuries suffered by athletes. A sports injury specialist is also in a unique position to provide guidance regarding other aspects of sports injury treatment and management, including sports injury prevention, sports rehabilitation, and sports physical therapy. In addition, a sports injury doctor will have access to a network of orthopedists and other specialists within the field of sports medicine in the event that surgery is required.
Q: How does FastMed use a multi-disciplinary approach to treat injuries normally treated at a sports medicine clinic?
A: FastMed is unique in that it brings many of the diagnostic techniques and treatments normally found in a sports injury clinic into the urgent care setting. Unlike a traditional sports medicine clinic, we are on the "front line" of medicine, which allows us to quickly diagnose sports-related injuries and administer the appropriate care. FastMed clinics have on-site X-ray capability, which allows us to obtain imaging quickly at the time of an injury or as needed for follow-up. A FastMed sports medicine doctor can also provide short- or long-term immobilization management since we offer on-site splinting and casting. As specialists, FastMed sports medicine providers have access to the same subspecialists, such as musculoskeletal radiologists, physical therapists, and orthopedists, as providers in a traditional sports medicine clinic. FastMed's multi-disciplinary approach makes us a one-stop shop for musculoskeletal injuries.
Why Choose FastMed Over a Sports Medicine Clinic?
FastMed offers the services normally associated with a sports injury clinic in an urgent care setting. The fact that we have sports medicine providers on staff at many locations spanning across the Valley – Chandler, Glendale, Phoenix, Scottsdale, Tempe – allows you to receive immediate treatment so that you do not have to suffer for days or weeks in pain while waiting for an appointment at a sports medicine clinic. Our sports injury specialists can diagnose and treat acute and chronic sports injuries ranging from fractures and dislocations to concussions and repetitive use injuries. If necessary, our sports medicine specialists will refer you to a physical therapist, orthopedic surgeon, or another specialist for further treatment and follow-up.
Although our sports injury specialists are currently located only in our metro Phoenix area clinics, the providers at all of our walk-in locations in Arizona, Texas, and North Carolina are able to treat and manage common sports injuries. Our clinics are open seven days a week, including weekends and most holidays. We provide immediate walk-in service, so you never have to worry about an appointment. For more information about our sports medicine program call 480-2-SPORTS (480-277-6787).
About FastMed
FastMed Urgent Care owns and operates nearly 200 centers in North Carolina, Arizona and Texas that provide a broad range of acute/episodic and preventive healthcare services 365 days a year. FastMed also provides workers' compensation and other occupational health services at all its centers, and family and sports medicine services at select locations. FastMed has successfully treated more than six million patients and is the only independent urgent care operator in North Carolina, Arizona and Texas to be awarded The Joint Commission's Gold Seal of Approval® for quality, safety and infection control in ambulatory healthcare. For more information about locations, services, hours of operation, insurance and prices, visit www.fastmed.com.