Wondering where to find an urgent care in Greenville, North Carolina? FastMed Urgent Care has two great locations in your city! Just put your zip code into our convenient office finder and find hours, address and phone number of all FastMed clinics nearby.
When it comes to finding quality urgent care, Greenville, NC, residents have it easier than ever. We make sure our services are convenient and affordable. A team of dedicated medical professionals performs each treatment. For all of your non-life-threatening health needs, FastMed Urgent Care has you covered.
Quality Care in Your Community!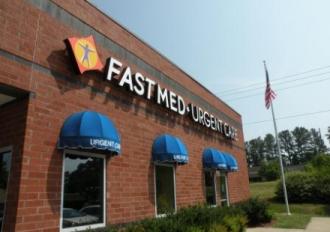 What should I know about FastMed Urgent Care?
Choosing FastMed as your preferred urgent care facility should be a no-brainer, but in case you're needing a little nudge, here are a few things you should know about us:
No appointment is necessary. Our goal is to get each patient in and out within an hour of the arrival time. We offer the option to check-in online, which may reduce your overall wait time.
Multiple methods of payment are available. FastMed accepts most major insurance providers, in addition to most major credit cards, as well as personal checks
FastMed offers a discount program. For qualifying patients, the FastMed Discount Program is available. If you think you may qualify, click here to view our enrollment form.
What types of urgent care services are available at FastMed?
The top 10 services provided by FastMed Urgent Care in Greenville, NC, are as follows:
On-site labs
Digital X-rays
Adult urgent care
Pediatric urgent care
Acute and chronic illness management
Injuries and orthopedic medicine
Mild to moderate illness treatment
Sports medicine
Physical exams
FastMed Urgent Care in Greenville, NC, currently has two locations at South Memorial Dr. and Greenville Blvd. The business hours for each location are:
South Memorial Drive
Open Monday-Friday from 8:00 AM to 6:00 PM, closed weekends and some holidays
Greenville Boulevard
Open Monday-Friday from 8:00 AM to 8:00 PM, open weekends 8:00 AM to 4:00 PM, and open holidays from 9:00 AM – 4:00 PM
So the next time you're in Greenville, NC, and in need of medical care, visit FastMed Urgent Care. Our doors are open and ready whenever you are. Check out our FAQ page to answer any lingering questions.