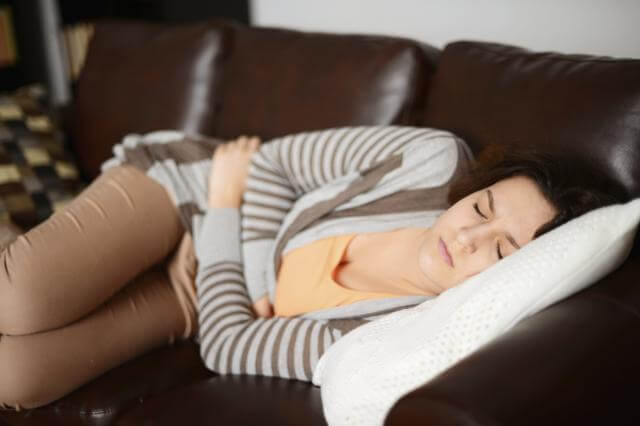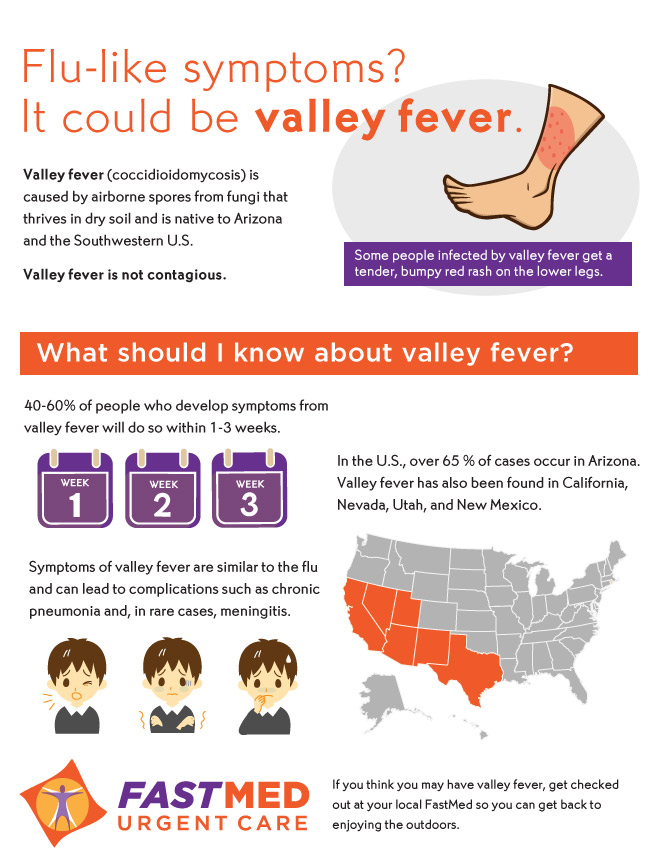 Unlike, say, boogie fever, valley fever is an actual illness that can cause chest pains, coughing, and other uncomfortable symptoms. Valley fever is caused by fungi found in the soil around the southwestern United States, particularly in Arizona. When the soil is disrupted (by severe weather or construction, for example), the fungi become airborne and can be breathed into the lungs, causing valley fever.
Valley fever is usually mild, and may cause flu-like symptoms such as chills, headache, and fatigue. You may also get a red, spotty rash on your lower legs. This rash can be painful, and could later turn brown.
Older adults are more at risk to develop valley fever, as are Filipinos, Hispanics, African Americans, Native Americans, and Asians. Pregnant women are especially vulnerable during the third trimester, and so are women who have just given birth. As with most illnesses, people with a weakened immune system, like those with AIDS, cancer, or Hodgkin lymphoma, are also more at risk for developing a more severe form of valley fever.
If you're suffering from flu-like symptoms, come to FastMed Urgent Care. As Arizona's premier urgent care facility, we've seen our fair share of valley fever cases. We can identify your ailment and, if necessary, prescribe antifungal medication to treat it.