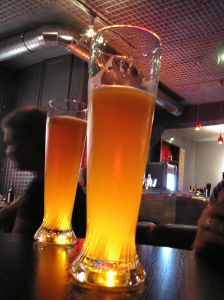 CDL physical exams include an evaluation of the driver's health, including a drug and alcohol test. The test is designed to detect the presence of any illegal drugs in addition to any alcohol within one's system. Although the typical alcohol limit for drivers legally is .08, the DOT alcohol limits apply a different standard.
During the CDL physical exam, the drug and alcohol test may be administered. If the driver does not pass any portion of the exam, including the physical, drug or alcohol test, the overall test will likely be failed. The alcohol limit for the DOT test is .02.
The drug screen also includes testing for marijuana, cocaine, opiates, amphetamines/methamphetamines and phencyclidine. If these drugs are present, the driver may fail this portion of the exam, causing an overall failure of the physical.
FastMed Provides Information on DOT Alcohol Limits in Addition to Many Other Services
FastMed is dedicated to provide a clean, efficient and comfortable environment for not only your CDL physical needs, but for any of your non-threatening health needs. Whether you feel symptoms of a common cold, allergies or need vaccinations, FastMed is here to help.
No appointment is needed to see the doctors and you may receive additional health services during your DOT exam, if needed. Just ask one of our staff members and they will answer any questions you may have. FastMed accepts most major insurance carriers and if you do not have insurance, our discount program may be able to help with health costs for you and your family.