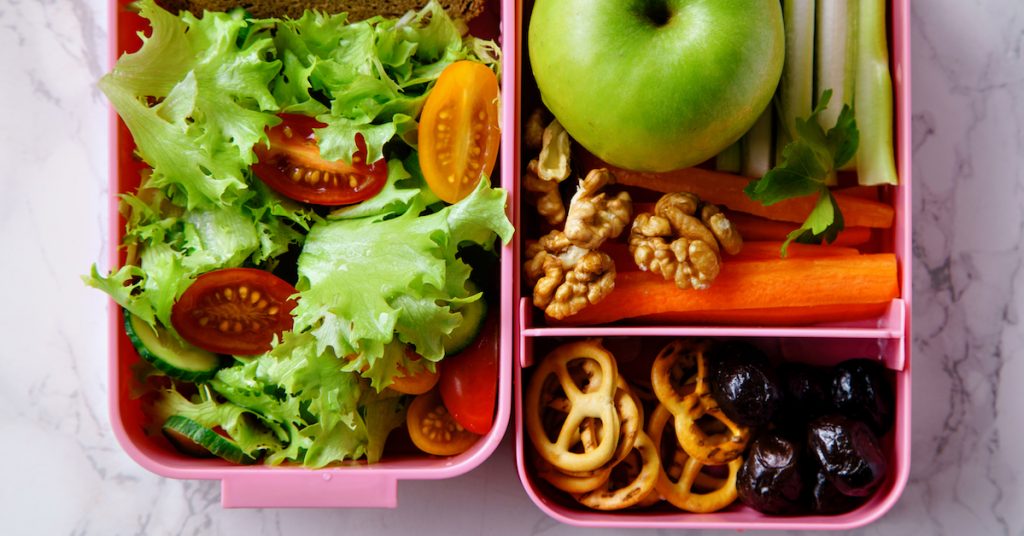 Childhood obesity is a serious health problem, affecting 13.7 million children. Left unchecked, excess weight can contribute to high blood pressure, high cholesterol, diabetes, and emotional complications, such as poor self-esteem and depression.
Treatment and prevention of childhood obesity, via diet and exercise, can greatly improve your child's health, both now and in the future. Schools, the community, and parents can work together to address this problem, by developing additional opportunities for healthy eating and physical activity.
What Are the Most Common Childhood Obesity Causes?
Childhood obesity causes can be traced to a number of factors. A diet of high-calorie foods—including fast foods, vending machine snacks, sugary drinks, and candy—plays a pivotal role in weight gain among children. Too much time spent in sedentary activities, such as watching TV and playing video games, is another contributing factor.
In addition to lifestyle issues, genetics and hormones play a role. If one or both parents are obese, or there is a family history of obesity, there is a greater likelihood the child will also become obese. This is particularly true for children living in an environment where high calorie foods are readily available.
Certain populations also carry a greater risk of childhood obesity. Hispanics and non-Hispanic blacks have a higher prevalence of obesity than non-Hispanic whites, while non-Hispanic Asians have a lower prevalence.
Emotional stress—whether due to personal, parental, or other factors—can be another contributing factor. Many children use overeating to relieve boredom or to cope with their emotions.
Last, socioeconomic factors play a significant role, since families with fewer resources typically have limited access to quality food sources. As a result, they often rely on high calorie convenience foods, instead. These families may also lack a safe place for regular exercise.
What are the Most Common Childhood Obesity Effects?
Complications related to childhood obesity can impact a child's overall physical, social, and emotional wellbeing. In fact, childhood obesity effects include numerous, long term health consequences.
Physical complications include:
Asthma
A greater likelihood of bone fractures
High blood pressure
High cholesterol
Nonalcoholic fatty liver disease (NAFLD)
Sleep disorders (due to obstructive sleep apnea)
Type 2 diabetes
Children who are overweight are often bullied by their peers. This may lead to a loss of self-esteem, making an obese child withdrawn and putting them at a greater risk for depression. Conversely, a high level of anxiety may cause an overweight child to act out in school or regularly disrupt the classroom.
Overall, the social and emotional complications of childhood obesity include:
Being subjected to bullying
Development of behavioral or learning problems
Depression
Low self-esteem
What are the Latest Childhood Obesity Statistics?
Childhood obesity refers to a body mass index (BMI) at or above the 95th percentile. This is defined by the CDC's sex-specific, BMI-for-age growth charts. According to recent childhood obesity statistics,18.5% of all U.S. children between the ages of two and 19 are affected.
Among Hispanics, the rate is 25.8%, and for non-Hispanic blacks, it's 22.0%. This is compared to 14.1% for non-Hispanic whites, and only 11.0% for non-Hispanic Asian children.
What are the Best Methods for Childhood Obesity Prevention?
If your child is currently at a healthy weight, there are steps you can take to ensure she or he stays that way.
Adjust portion sizes according to age
Limit or avoid sugary snacks and beverages
Provide healthy alternatives, such as fruits and vegetables
Limit access to fast food
Teach your child to make healthy food choices
Limit TV and other screen time to less than two hours per day
Ensure your child gets sufficient sleep
You can also get involved in childhood obesity prevention by encouraging your child's school to create a supportive environment—ideally, one that promotes healthy eating and regular physical activity.
It's also important to take your child for well-child check-ups at least once per year. During these visits, your healthcare provider will monitor your child's risk of becoming overweight by measuring height and weight to calculate BMI. By catching a potential problem early, appropriate preventive measures can be taken to keep excess weight gain from becoming a serious health issue.
Annual physicals and weight management are two of the many services provided at our Family Medicine locations in North Carolina. Our health care providers can provide you and your family with the guidance needed to ensure you're leading healthy lifestyles. For a list of our clinics that offer Family Medicine clinics, click here.
About FastMed
FastMed Urgent Care owns and operates nearly 200 centers in North Carolina, Arizona and Texas that provide a broad range of acute/episodic and preventive healthcare services 365 days a year. FastMed also provides workers' compensation and other occupational health services at all its centers, and family and sports medicine services at select locations. FastMed has successfully treated more than six million patients and is the only independent urgent care operator in North Carolina, Arizona and Texas to be awarded The Joint Commission's Gold Seal of Approval® for quality, safety and infection control in ambulatory healthcare. For more information about locations, services, hours of operation, insurance and prices, visit www.fastmed.com.