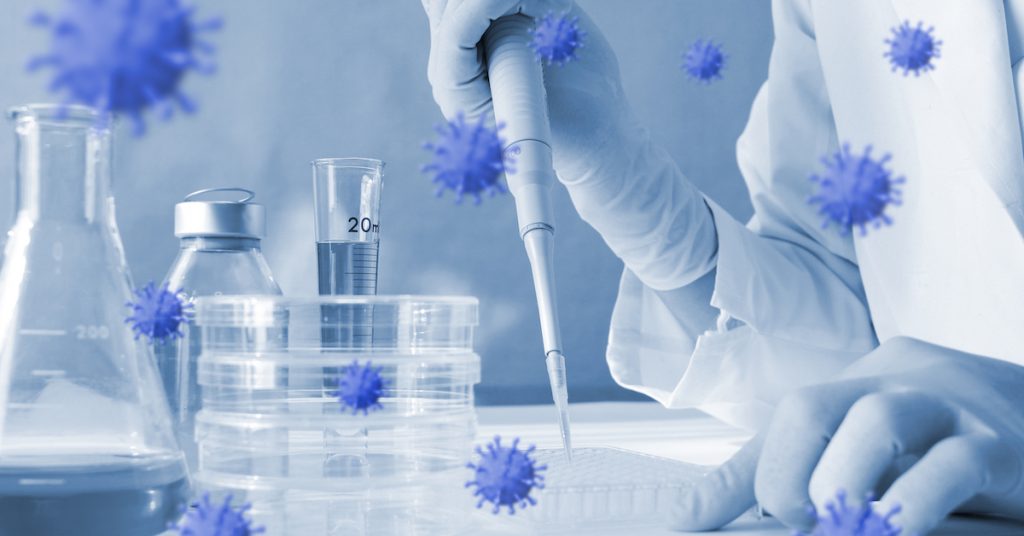 If you are experiencing symptoms of COVID-19 or suspect that you may have had the disease, you may be wondering, "Where can I go for a COVID-19 diagnostic test or Coronavirus antibody test near me?" FastMed explains the various COVID-19 testing options available.
What Types of Tests Are Available for COVID-19 Symptoms?
There are two basic types of tests for COVID-19. The first is a diagnostic test. This type of test checks for a current infection by detecting the genetic material of the virus in respiratory secretions.
The Coronavirus antibody test, on the other hand, detects the antibodies that the body produces in response to the virus. A positive antibody test indicates that the person was infected with a Coronavirus at some point even if they never developed COVID-19 symptoms or have since recovered.
It is important to note that both types of tests can produce false negatives if they are administered too soon, since the viral load or antibody levels may be too low to detect. It normally takes one to three weeks after the onset of symptoms for the body to develop sufficient antibodies to be detected using the currently available tests.
Who Should Get a COVID-19 Diagnostic Test?
In general, the diagnostic test is appropriate for individuals who are experiencing COVID-19 symptoms, such as:
Fever or chills
Cough
Shortness of breath or difficulty breathing
Sudden loss of taste or smell
Body aches and fatigue
Sore throat
Sinus congestion or runny nose
What Are the Benefits of a COVID-19 Antibody Test If It Doesn't Identify a Current Infection?
Antibody tests give us a better idea of the demographic and geographic patterns of infection, which can help to identify communities and groups with higher infection rates and potentially higher rates of herd immunity. Antibody testing can also help us estimate what percentage of the general population has been previously infected and possibly protected (at least in part) from the disease.
What Happens During a Coronavirus Diagnostic or Antibody Test?
The diagnostic test typically involves inserting a swab into the nose for about 15 seconds. A clinical team member will rotate the swab a few times in the first nostril to ensure that enough secretions are collected and then repeat the process in the other nostril. The swab will be placed in a tube and sent to a lab for analysis. It is also possible to perform the diagnostic test using a sample of fluid from the lower respiratory tract, saliva, or stool. The antibody tests are performed using a blood sample.
Does a Positive Coronavirus Antibody Test Mean That I Am Immune?
The novel coronavirus that causes COVID-19 was only discovered in December 2019, so there is a lot that we still don't know about the virus. With most viruses, the presence of antibodies normally provides some level of protection from or immunity to the virus. At this time, recurrent COVID-19 infections appear to be rare. This would suggest at least some level of short-term immunity. We have yet to determine the strength of that immunity or how long it might last. Even if you have a positive antibody test, you should still take all of the recommended precautions and assume that you may be susceptible to reinfection.
How Do I Know If I Need a COVID-19 Diagnostic Test or Coronavirus Antibody Test Near Me?
Although the CDC has issued guidance on when testing is appropriate, it is ultimately up to state and local health departments and healthcare providers to make decisions on who should be tested. In general, testing is focused on five key groups:
Individuals who are likely to have the disease because of their symptoms or their contact with someone with the disease
Individuals at high risk for developing complications from the disease
People in high-risk professions
Individuals in communal living situations, such as nursing homes or prisons
Individuals who are hospitalized or undergoing medical procedures
A FastMed health provider can help you determine if Coronavirus diagnostic or antibody testing is right for you.
Where Can I Go for a COVID-19 Diagnostic Test or Coronavirus Antibody Test Near Me?
If you are wondering, "Where can I get a COVID-19 diagnostic test or Coronavirus antibody test near me?" look no further than FastMed. We provide diagnostic and antibody testing at all of our Texas, Arizona, and North Carolina clinics. Click here for more information.
Important Notice: Get Faster Access to Your COVID-19 Testing Results
Due to the overwhelming demand for COVID-19 diagnostic and antibody testing, we are unable to call all patients that test negative for COVID-19. For faster access to your results, we recommend patients create an account with the laboratory performing those lab services:
North Carolina & Texas:
Arizona:
Please review your discharge paperwork to see if lab services are being performed at LabCorp or Quest
Creating a patient account will allow you to gain faster access and to print your results. You will receive an email when your results are available to view within the patient portal. Your patient account is safe, secure, and available on desktop and mobile devices.
For those who prefer to speak with a FastMed Team Member, please feel free to reach out to our clinics. Please keep in mind that we are experiencing a higher than normal call volume right now.
More Information About COVID-19
FastMed strives to ensure that we're not only caring for our community, but also keeping them educated on the latest health updates. Please visit our COVID-19 Resources page to learn more about the virus, commonly asked questions, updates specific to your state, and CDC recommendations.
About FastMed
FastMed Urgent Care owns and operates nearly 200 centers in North Carolina, Arizona and Texas that provide a broad range of acute/episodic and preventive healthcare services 365 days a year. FastMed also provides workers' compensation and other occupational health services at all its centers, and family and sports medicine services at select locations. FastMed has successfully treated more than six million patients and is the only independent urgent care operator in North Carolina, Arizona and Texas to be awarded The Joint Commission's Gold Seal of Approval® for quality, safety and infection control in ambulatory healthcare. For more information about locations, services, hours of operation, insurance and prices, visit www.fastmed.com.