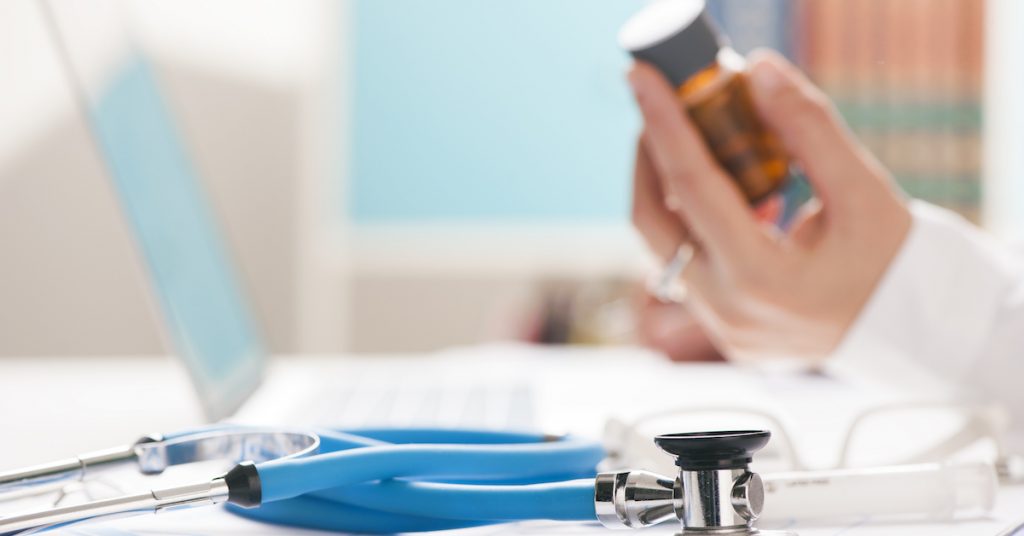 Since the dawn of antibiotic prescribing in the 1940s, death rates from bacterial illnesses and infections have declined dramatically. Unfortunately, misconceptions about antibiotics have led to unnecessary prescribing by health care professionals and misuse by the public. Although antibiotics are generally safe and well tolerated by most people, they are still powerful drugs that can have adverse side effects. This article answers some of the most common questions that we get from patients regarding antibiotics, including:
How do antibiotics work?
Can you become immune to antibiotics?
Is it bad to take antibiotics?
How Do Antibiotics Work?
In order to understand when it is appropriate to take antibiotics, it is also important to answer the question, "How do antibiotics work?" Antibiotics work by either killing the bacteria causing the infection directly or by stopping it from growing or reproducing so that the body's immune system can kill it. Antibiotics are only effective against illnesses caused by bacteria. One category of antibiotics is broad spectrum, which means that antibiotics within this category are effective against a wide range of bacteria. Other types of antibiotics are only effective in treating a limited number of bacteria – they have a narrower spectrum. Even if you know that your illness is bacterial in nature, you should not take antibiotics prescribed for someone else since the antibiotics may not be effective against the type of bacteria causing your particular illness.
Is It Bad to Take Antibiotics?
Antibiotics, when prescribed and taken appropriately, can save lives. However, like any other medication, antibiotics can cause serious side effects, including:
Nausea
Dizziness
Diarrhea – sometimes severe
Mild to severe life threatening allergic reactions
Antibiotics can also alter the natural bacterial balance of the gastrointestinal and genitourinary systems, which can lead to yeast and other severe overgrowth infections.
When Is Antibiotic Prescribing Appropriate?
Antibiotics are the primary treatment for strep throat, whooping cough, and urinary tract infections since these infections are normally bacterial in nature. Antibiotics may or may not be appropriate for sinus infections and middle ear infections since these can be caused by viruses or bacteria. Antibiotics are not effective in treating runny noses, bronchitis, common colds, the flu, and sore throats that are not caused by strep since they are normally caused by viruses.
How Long Does It Take to Feel Better When Taking Antibiotics?
Antibiotics start to work as soon you start taking them; however, you may not start to feel better for several days. Depending on the type of antibiotics prescribed, you will normally take the medication for one to two weeks. When taking antibiotics, you should follow the health care provider's instructions exactly and finish the entire course of medication even if you start to feel better before finishing all of your medication.
Can You Become Immune to Antibiotics?
Bacteria are remarkably adaptive and will often mutate in order to survive. Excessive antibiotic prescribing and the inappropriate use of antibiotics by patients have caused some bacteria to become resistant to many first line antibiotics. Drug-resistant bacteria infect approximately 2 million people each year within the United States. Unfortunately, as many as 23,000 people die from these infections. Responsible prescribing and the proper use of antibiotics are key to preventing the proliferation of drug-resistant bacteria.
How to Feel Better Without Antibiotics
Regardless of the type of infection, there are simple steps that you can take to feel better without medication:
Rest as much as possible.
Be sure to drink plenty of fluids, especially if you are running a fever.
Use ibuprofen, acetaminophen, or naproxen to relieve pain and fever.
You can use throat lozenges, salt water gargles, and warm beverages to sooth a sore throat.
Saline sprays, over-the-counter decongestants, and warm compresses can help alleviate sinus pain and pressure.
Avoid smoking, secondhand smoke, and other irritants that can exacerbate your symptoms.
When caring for a sick child, be sure to consult a health care professional before giving any over-the-counter medication to the child to ensure that it is appropriate. You should never give aspirin to a child who has been running a fever since it can cause a rare but serious condition known as Reye's syndrome, which can cause brain and liver damage.
Find Relief Fast
From ear infections to strep throat, FastMed is here for you and your family. We have locations throughout Arizona, Texas, and North Carolina, so you are never far from the experienced medical professionals you need. Our urgent care clinics are open seven days a week, 365 days a year, and you never need an appointment. Our friendly and knowledgeable staff and health care providers will promptly diagnose your issue and recommend the appropriate treatment. We even offer online registration and check-in so that you will be on your way as quickly as possible.
About FastMed
FastMed Urgent Care owns and operates nearly 200 centers in North Carolina, Arizona and Texas that provide a broad range of acute/episodic and preventive healthcare services 365 days a year. FastMed also provides workers' compensation and other occupational health services at all its centers, and family and sports medicine services at select locations. FastMed has successfully treated more than six million patients and is the only independent urgent care operator in North Carolina, Arizona and Texas to be awarded The Joint Commission's Gold Seal of Approval® for quality, safety and infection control in ambulatory healthcare. For more information about locations, services, hours of operation, insurance and prices, visit www.fastmed.com.