Don't feel like hassling with a phone call to your doctor to get your annual flu shot? FastMed Urgent Care provides prompt and affordable services, including flu shots at a location near you. You can even skip the paperwork and check in online now with ZipPass.
Flu Season
Flu season is well under way, and you may have noticed it began a little earlier than normal. Historically, the flu typically peaks around late January or February, but this year it has been widespread since mid-November.
When flu season starts earlier than normal and you haven't already gotten your flu shot, you may think it is too late. The good news is, it isn't! Although you should ideally get your flu shot shortly after it becomes available, you can still get it throughout the duration of flu season at FastMed.
Why Get the Shot?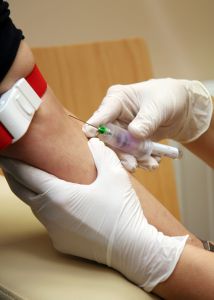 The flu is a virus that can cause mild to severe illness and can even lead to death. Most people who get the flu recover in a few days to a few weeks, but some people can develop life-threatening complications.
It is important to get a flu shot because everyone is at risk of getting the flu. Some people are at higher risk than others, specifically people with chronic medical conditions and those over age 65.

In addition to getting the flu shot, you can take preventative measures to prevent the flu in yourself and others, including:
Washing your hands
Covering your mouth and nose when sneezing or coughing
Cleaning frequently touched surfaces
Staying away from sick people
Staying away from others when you are ill
Aside from keeping you from getting sick, a flu shot can also make your existing illness milder and reduce the risk of more serious symptoms.
FastMed Urgent Care is available every day of the week with extended and weekend hours. Our medical professionals believe you should never compromise on your medical care, which is why we offer prompt medical care that accommodates your schedule. Need a flu shot in a hurry? Check out our ZipPass!