Drug testing & screening
Drug testing is frequently required for employee drug screening, pre-employment drug screening, accident investigations, DOT re-certifications, and sometimes in workers' comp cases. FastMed works with hundreds of companies throughout Arizona, North Carolina, and Texas that need occupational health services (OHS). Our providers are also certified by the Federal Motor Carrier Safety Administration (FMCSA) to perform Department of Transportation (DOT) exams.
Essentially, all FastMed locations are drug test clinics, since we provide drug testing services at our More than 50+ FastMed sites. Our convenient walk-in clinics open early and stay open late to serve your drug screening needs. Our on-site laboratories are also available to turn around fast, professional drug screening results.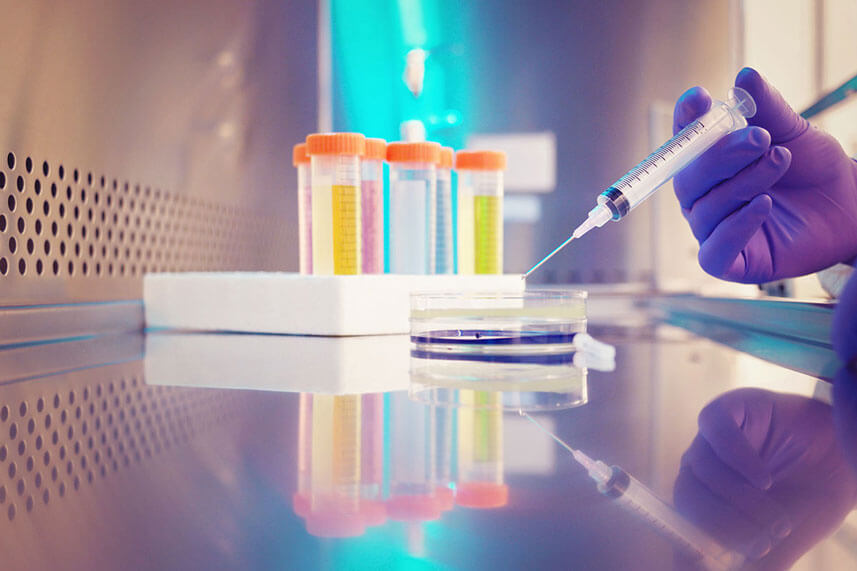 With our many drug test clinics, there's a good chance there's one near you. No appointment is necessary. If preferred, advance sign-in is available online for shorter wait times.
What is a drug screen?
Most drug screens require a urine sample, provided on site, to be tested for a number of controlled substances. These include cocaine, amphetamines, phencyclidine (PCP), and marijuana. Tests may also be done to detect alcohol or high levels of prescription drugs and sedatives such as Valium.
If you are taking prescription medications, please bring the pill bottle or a note from your doctor with you to your visit. This is particularly important if the prescription is for a narcotic pain reliever, muscle relaxer, or tranquilizer. You will also need a state-issued photo ID.
Types of drug tests
A drug test may be required for any number of purposes. Most often, they are a prerequisite for hiring or continued employment to ensure safety on the job site. Also, workers who abuse drugs are more likely to be late for work, to be absent, or to submit claims for workers' compensation.
FastMed Urgent Care offers a full range of drug testing and screening services. These include:
     Urine drug testing
     Audiometer testing
     DOT services & physical exams
     DOT re-certification
     Work comp/post
     NIDA/DOT testing
     Alcohol testing
     Non-DOT alcohol testing
In most cases, a urine sample will be used for these types of tests. Other types of testing available include blood tests, saliva drug tests, or mouth swab drug tests, and hair drug tests or hair follicle drug tests.
For pre-employment or employment testing, all results are shared only with the employer. According to the Society for Human Resource Management, drug test results should be considered medical information about an employee and, as such, should be filed in a separate, confidential medical file.
What shows up on a drug test?
In general, most drug screening tests detect controlled substances such as marijuana, amphetamines, cocaine, and phencyclidine (PCP). In some cases, testing may be done to detect alcohol or high levels of prescription sedatives such as Valium.
How long each of these drugs remains detectable in the body depends on the type of screening—whether urine drug test, saliva drug test, mouth swab drug test, hair follicle drug test, or hair drug test. The type of drug and the frequency and last episode of drug use can also affect the level of detectability.
Where to get a drug test?
With over 100 clinics throughout Arizona, North Carolina, and Texas, there's sure to be a FastMed drug test clinic near you. FastMed provides fast, convenient drug tests and reliable results with no appointment necessary. All drug screening patients are treated with professional courtesy and confidentiality.
Our clinics are open extended hours weekdays, weekends, and holidays. Most patients are in and out within an hour, and test results are available within three days. We make it convenient, accessible, and easy to get the quick drug tests required with fast, reliable results, regardless of the reason for testing.
* The content presented on this page is not intended to diagnose health problems or take the place of professional medical care.