What is the flu?
Influenza, commonly known as the flu, is an extremely contagious respiratory illness. The influenza virus actually stands for a group of related viruses. Flu symptoms include fever, chills, sore throat, runny nose, body aches, headache, and fatigue. Symptoms last through the duration of the flu—seven days or longer.
Though people can fall ill with the flu any time of year, cases peak during "flu season," a time during the winter and early spring. Many medical professionals recommend that patients get a flu shot before flu season starts, to lessen the chances of falling ill. You can get a flu shot quickly and easily at FastMed.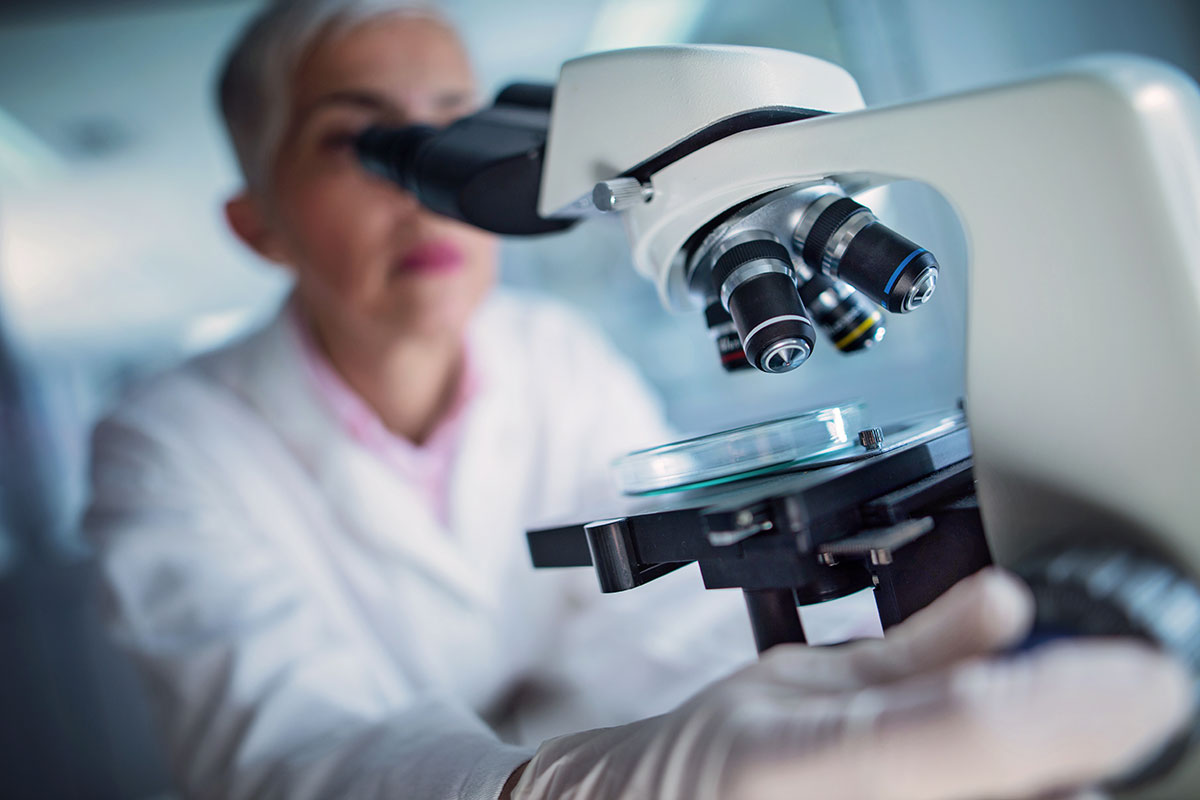 What is strep throat?
Strep throat is a painful and contagious bacterial infection of the tonsils and the throat. Symptoms generally include sore throat, red and swollen tonsils, a fever, and swollen lymph nodes, but sometimes include abdominal pain and headache. Persons with strep throat can be contagious for up to two weeks after falling ill, but can sometimes return to their normal schedule after a couple days.
What is mononucleosis?
Mononucleosis is a virus that predominantly affects children and teens. Symptoms include fever, sore throat, swollen lymph nodes, swollen tonsils, skin rash, headache, and a swollen spleen. This illness can last for several weeks, but fortunately, it is not very contagious. Most adults have a milder case duration and severity.
What are rapid flu, strep, and mono tests?
Strep test
Healthcare providers can use a rapid strep test to determine if a patient has strep throat. A cotton swab is used to collect a specimen sample from the throat and tonsils. Samples will then be tested for the mononucleosis virus, or streptococcus bacteria.
Rapid flu test
Many different kinds of rapid flu tests exist. They are used to detect the presence and type of the class of influenza virus: A or B. Samples are usually taken from the nose or the mouth.
Mono test
Mono tests are taken from blood samples. This could be as simple as a drop collected from your fingertip, or a larger sample taken from a vein.
Why get rapid, strep, and mono tests?
Flu
Flu symptoms are similar to other illnesses, including the common cold. When the influenza virus is detected, the patient can receive appropriate flu treatment. This increases the chance that the patient will get better, faster.
Strep
While strep throat has some distinctive symptoms, a test must still be performed to confirm the diagnosis. Strep throat treatment includes antibiotics your healthcare provider may prescribe. Antibiotics can reduce the duration of the illness and make it less contagious; in fact, patients are no longer considered contagious 24 hours after the first dose of the appropriate antibiotic.
Mono
Mono is an illness that can spread rapidly in groups of kids and teens. Therefore, it is important to test patients with mono symptoms, so steps can be taken to isolate the infected person and thereby lessen communicability to others. Your FastMed healthcare providers will be able to provide appropriate recommendations for the treatment of mono.
Where to get rapid flu, strep & mono tests
When you or someone in your family has fallen ill, you want to start the healing process as soon as possible. Count on a FastMed clinic for rapid flu, strep, and mono tests. At our medical clinic, qualified healthcare professionals will treat you right away. You don't have to wait for an appointment with your primary care provider or face the expense of an emergency department visit. Get prompt and affordable testing and treatment 7 days a week, 365 days a year at FastMed.
* The content presented on this page is not intended to diagnose health problems or take the place of professional medical care.