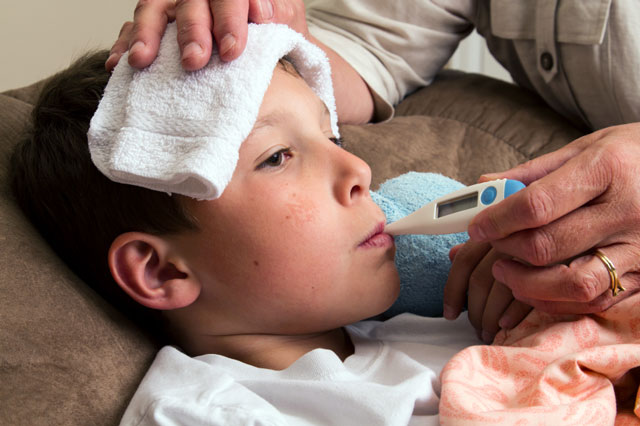 Flu season is officially underway, and you always want to err on the side of safety where your health is concerned. You have questions about flu vaccinations, though. What types of vaccinations are available? How do they work? Use this helpful flu vaccination review and let FastMed do the legwork for you.
Flu Facts
About one in every five Americans gets influenza every year. The flu is highly contagious and occasionally fatal. Flu season can last all the way from October to May. The best way to protect yourself and those around you is to get your annual influenza vaccination. Everyone over the age of six months should get vaccinated. Be proactive – you'll be glad you did.
Flu Prevention is Easy
Fortunately for you, flu prevention is easier now than ever before. Influenza vaccinations are readily available and easily administered, either nasally or via a flu shot. Flu vaccines need to be updated annually to remain effective against the constantly-changing virus. That's why you need to get vaccinated yearly – it keeps you one step ahead of the virus.
Flu Vaccines Decoded
There are two basic types of flu vaccines, and they're as easy to remember as three and four. Trivalent vaccines flu vaccines will protect you against three different flu viruses, and quadrivalent vaccines are going to protect you against four different flu viruses. Trivalent flu vaccines protect against one influenza B virus and two influenza A viruses, while quadrivalent flu vaccines cover you against two influenza A viruses and two influenza B viruses.
Flu Vaccine Options
Now that you know the difference between trivalent and quadrivalent vaccines, let's check out your flu vaccine options for the 2014-2015 flu season. We'll start with trivalent flu vaccines.
Now let's look at your quadrivalent flu vaccine options.
Quadrivalent flu shots are available in standard-dose and can be given to children as young as 6 months, while other standard-dose quadrivalent shots are approved for users aged 3 years and older.
Quadrivalent nasal spray vaccines are approved for healthy people aged 2 to 49.
Be careful: children ages 2 through 8 shouldn't have any underlying medical conditions that might predispose them to influenza complications. If your children have a fever or other symptoms of an underlying virus, wait until the symptoms subside before giving them their flu vaccination.
Remember that some treatments described here may not be available where you live. Which option is the best for you? Visit your FastMed Urgent Care to discuss your options and get your flu vaccination as soon as possible.