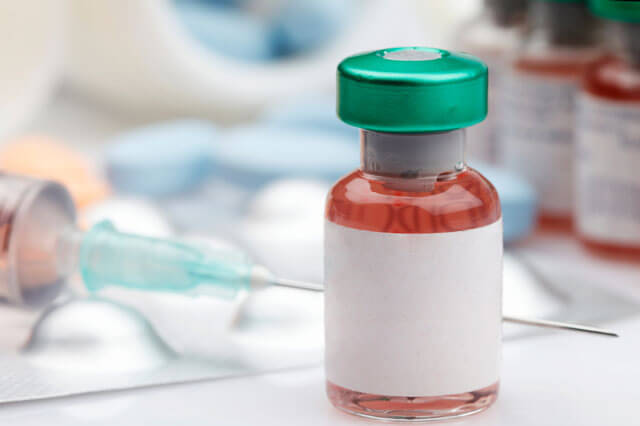 Measles. When most of us hear that word, we think of Little House on the Prairie or A Christmas Story, or perhaps Oliver Twist — stories, in other words, of children from a time long past, one in which childhood infectious diseases like measles or mumps were common and no cures had been found. We probably think this way because measles was declared eliminated in the U.S. in the year 2000.
But measles is back. Though it is still considered eliminated according to the technical definition, and the incidence of the disease is very low, it is making a return; there were 37 cases in 2004, and 668 in 2014. That's 1800% growth!
The MMR vaccine is the only effective measles deterrent, but a little bit of education also goes a long way. So FastMed would like to provide you some background on the history of measles.
Pre-20th Century
We don't know how far back in human history measles dates, but there are written accounts of it as long ago as the 9th century.
It was so common in America in the 1950s that most children got the disease before the age of 15.
20th Century
Measles was both widespread and dangerous; in the decade after 1912, the first year in which the U.S. government tracked the number of cases of the disease, it caused an average of 6,000 deaths per year.
A measles vaccine became available in 1963, and the CDC began to recommend vaccination for all children.
In 1989, an outbreak of measles prompted the recommendation that children receive a second round of vaccination.
Present Day
In 2015, measles outbreaks affected 19 states and the District of Columbia for a combined total of 189 cases.
So far in 2016, there's been 19 reported cases of measles in 9 states (as of May 21, 2016)
Recurrences of infectious diseases like measles are usually linked to unvaccinated people. FastMed can talk to you about how to prevent the spread of viruses, discuss options for vaccination and help you spot the symptoms of measles. Don't wait; call now to learn more about measles and find out what you can do to prevent your family from getting sick.
This article was originally posted in May 2015 and has since been updated on June 6, 2016.
About FastMed
FastMed Urgent Care owns and operates nearly 200 centers in North Carolina, Arizona and Texas that provide a broad range of acute/episodic and preventive healthcare services 365 days a year. FastMed also provides workers' compensation and other occupational health services at all its centers, and family and sports medicine services at select locations. FastMed has successfully treated more than six million patients and is the only independent urgent care operator in North Carolina, Arizona and Texas to be awarded The Joint Commission's Gold Seal of Approval® for quality, safety and infection control in ambulatory healthcare. For more information about locations, services, hours of operation, insurance and prices, visit www.fastmed.com.