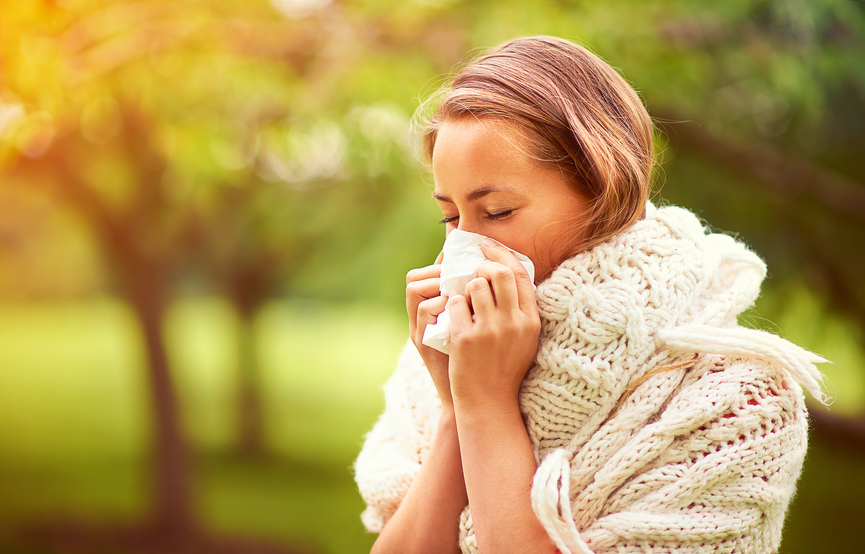 Winter means the return of one of the oldest enemies known to humanity: the common cold. This ever-present pest can take all the fun out of the winter months, but it is definitely preferable to its cousin, sinusitis, better known simply as a sinus infection. Sinus infection follows on the heels of the common cold, and it can cause a lot more misery than its predecessor. But how can you tell when a cold has transitioned into a sinus infection? Use our simple guide to catch the warning signs.
Only a Cold
There are several symptoms that colds and sinus infections have in common. They both present with coughing, persistent headaches, and sneezing. These symptoms are often accompanied by a stuffy nose, sore throat, fever, and an overall sense of fatigue.
Sinus Infection
When colds transition into sinusitis, you get to keep all of the symptoms you were already enduring, then toss some new ones into the mix. That headache is only going to get worse, but now you will experience a sense of pressure from behind your eyes and a sense of dizziness when you move around. Your fever will kick it up a notch, and your sinuses will begin to generate thick, yellow-green mucus. This will lead to postnasal drip, which will further aggravate your sore throat.
If you think you may be developing a sinus infection, you don't need to wait until you start to display these transitional symptoms. It's not too soon to visit your local FastMed Urgent Care to get on top of your sinus infection before it gets the best of you.