Strep Throat: When to Go to the ER?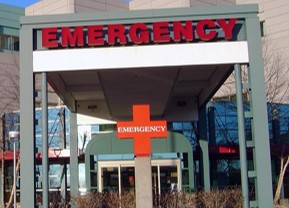 Fortunately, strep throat, though painful and highly contagious, requires a trip to the emergency room only under very rare circumstances. The first step is to determine if a sore throat is actually strep throat. "Strep throat, when to go to the ER" might be revised to "Strep throat, when should I go to FastMed for testing?" Here are some of the strep throat symptoms that may indicate a need to seek medical attention:
Sore throat for longer than two days
Difficulty swallowing
Fever higher than 100.4 degrees Fahrenheit
Pus (yellowish dots) on back of throat
For young children – excessive drooling
Contact with someone with strep throat
Sore Throat vs Strep Throat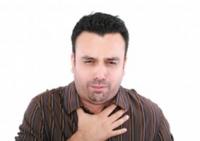 According to the National Institute of Health's Medical Library, strep throat most frequently strikes children from 5 to 15. It is normally passed among family members, but anyone can get it. Strep throat is a bacterial infection – not a virus like most sore throats – which is why it requires antibiotic treatment. It can take 2-5 days before symptoms begin, but strep suffers can expect swollen glands, fever and sometimes a skin rash. It's very important to be treated for strep throat because left untreated it can develop into rheumatic fever. If you're experiencing the symptoms above, we encourage you to get tested for strep.
Find the FastMed Urgent Care nearest you using the locator at the top of the page – no appointment is necessary and walk-in patients are welcome. FastMed medical professionals will swab your throat, process the results right on site (no waiting for an outside lab to do the testing!) and prescribe antibiotics as needed. Antibiotics do not help virus-related sore throats, so if the test comes back negative for strep, a different course of treatment will be determined.
FastMed is open 365 days a year, with extended hours to treat illness, address minor injuries, do school, work or DOT physicals and immunizations. We have x-ray machines on site and offer programs to help keep your healthcare costs manageable. Our goal is to be your neighborhood medical provider – FastMed brings health care to you, on your schedule, with your convenience in mind.
Related articles:
Strep Throat Resource Center | Rapid Strep Testing | Strep Throat Symptoms | Can You Talk When You Have Strep Throat
About FastMed
FastMed Urgent Care owns and operates nearly 200 centers in North Carolina, Arizona and Texas that provide a broad range of acute/episodic and preventive healthcare services 365 days a year. FastMed also provides workers' compensation and other occupational health services at all its centers, and family and sports medicine services at select locations. FastMed has successfully treated more than six million patients and is the only independent urgent care operator in North Carolina, Arizona and Texas to be awarded The Joint Commission's Gold Seal of Approval® for quality, safety and infection control in ambulatory healthcare. For more information about locations, services, hours of operation, insurance and prices, visit www.fastmed.com.