Do symptoms like a fever, sore throat, or stomach pain have you feeling down and out? If so, you could have a viral infection. A viral infection is a disease that is caused by a virus. A viral infection can affect different areas of the body, from the stomach or intestine to the lungs and airways. If you are experiencing discomfort, and you think it may be due to a viral infection, visit your local FastMed Urgent Care. We provide care for non-life-threatening illnesses and injuries, and no appointment is needed.
Think You May Have a Viral Infection? FastMed Urgent Care Can Help!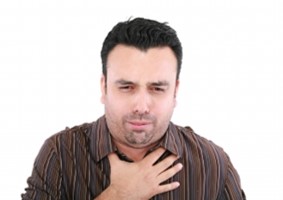 There are many kinds of viruses that cause infection, but the most well-known may be the influenza virus, or the flu. A viral infection is normally accompanied by a fever, but there are also other common symptoms:
Fatigue
Headache
Diarrhea
Stomach pain
Coughing
Sore Throat
Viral Infections, like a cold or stomach bug, are common and not usually serious, but some other types of viral infections can be. It is important to recognize when you should see a doctor for your symptoms. You should seek medical treatment if…
Symptoms last longer than a week
You have a fever for more than 5 days
You become short of breath
If you are experiencing any of the symptoms listed above, visit your local FastMed. We believe quick access to high-quality care is important, and were even awarded The Joint Commission's Gold Seal of Approval® for Accreditation in Ambulatory Care. Not only are we dedicated to providing you with the top standard of medical care, we are also dedicated to being open when you need us. You can't predict when you will become ill, that is why FastMed is open 365 days a year.