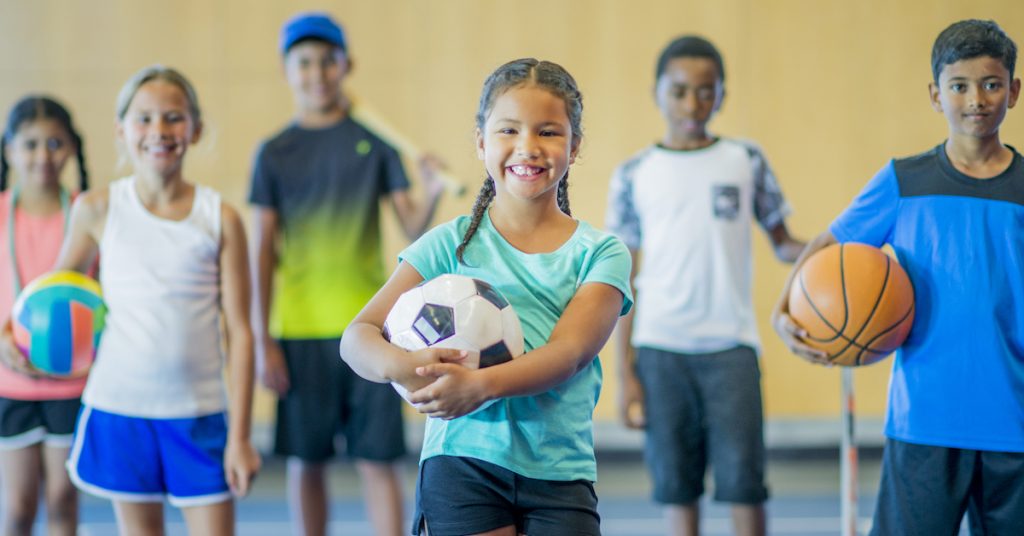 Sports are a fun way for your child to stay fit, make new friends, and learn valuable life lessons about the importance of teamwork and having a strong work ethic. Even if your child appears perfectly healthy and has participated in sports for several years, it is still important to make sure that they have a sports physical before every season.
The following information will help you understand why a sports physical is so important and answer common questions that FastMed gets from parents, including:
Who performs sports physicals near me?
Are sports physicals different from the typical annual physical?
What happens during urgent care sports physicals?
Can I get a physical at urgent care?
What Is a Sports Physical Exam?
Sports physicals, also known as pre-participation exams, are meant to determine whether your child has any health conditions or physical limitations that would prevent them from participating in sports.
Why Is a Sports Physical Important?
Sports physicals can identify high-risk conditions, such as asthma or heart arrhythmias, which may not be obvious but that can affect your child's ability to withstand the rigors of sports activities. The doctor can identify risk factors associated with specific types of sports and even provide training and exercise tips designed to reduce the likelihood of sprains and other common sports injuries.
Sports physicals are also required in many states. Even if not required by law, a sports physical may still be required by school policy. Regardless, sports physicals are a good way to identify potential health problems or existing injuries that could be exacerbated by playing sports.
Who Performs Sports Physicals Near Me?
Some schools have local healthcare professionals come in to conduct the physicals; however, your best option is to consult a doctor and provide them with your child's medical history.
What Happens During a Sports Physical?
During the physical, the doctor will discuss your child's medical history, including:
Any serious illnesses among immediate family members
Any illnesses or injuries that your child currently has or had while younger
Any previous surgeries or hospitalizations
Any allergies
Any over-the-counter or prescription medications or supplements that your child may be taking
Whether your child has passed out or experienced shortness of breath, chest pain, or difficulty breathing during exercise
The doctor will also conduct a physical exam to assess your child's overall health, ranging from checking vital signs and vision to evaluating muscle and joint strength and flexibility. Most sports physicals are uneventful, and the doctor is able to sign the release without any follow-up. In some cases, a child may be referred to a specialist for further treatment, such as rehabilitation for an old injury that did not heal properly. Even if your child is referred to a specialist, it does not mean that they will be disqualified from participating in sports. The goal of the exam is not to prevent your child from participating, but to ensure that they remain safe while playing sports.
When Should My Child Get a Sports Physical Exam?
At FastMed, we recommend that children start getting sports physicals at least by the seventh grade. It is usually best to get the physical about six weeks before the start of the season. This will provide you with plenty of time to follow up if there are any issues that need to be addressed so that your child does not miss out on part of the season. Having one sports physical a year is usually sufficient; however, you should follow up if your child experiences any sports injuries during the season or any changes in overall health.
Do Sports Physicals Replace an Annual Physical?
A sports physical focuses on your child's well-being as it relates to participating in sports. It is not meant to replace an annual physical, which looks at a broader range of health issues.
Can I Get a Physical at Urgent Care?
FastMed providers are able to perform both annual physicals and sports-related physicals. We are also able to perform X-rays and other diagnostic tests on site if necessary. Our clinics are open seven days a week for your convenience, and no appointment is necessary. We even offer online check-in so that you can get in and out as quickly as possible.
Is There a FastMed Location That Offers Sports Physicals Near Me?
Whether you have an acute injury or illness or simply need a physical for sports, camp, work, or school, you can rely on FastMed for the care that you need. We have more than 100 locations throughout Arizona, Texas, and North Carolina to serve you.
About FastMed
FastMed Urgent Care owns and operates nearly 200 centers in North Carolina, Arizona and Texas that provide a broad range of acute/episodic and preventive healthcare services 365 days a year. FastMed also provides workers' compensation and other occupational health services at all its centers, and family and sports medicine services at select locations. FastMed has successfully treated more than six million patients and is the only independent urgent care operator in North Carolina, Arizona and Texas to be awarded The Joint Commission's Gold Seal of Approval® for quality, safety and infection control in ambulatory healthcare. For more information about locations, services, hours of operation, insurance and prices, visit www.fastmed.com.