If you require a medical evaluation, FastMed can provide convenient medical examinations, testing, and analysis—whether for employment or other purposes.
We work closely with patients, employers,  and other third parties to determine eligibility for workers' compensation, employment, or sports participation. Our wide range of on-site services, advanced diagnostic equipment, and lab testing quickly provides the information necessary to make well-informed decisions.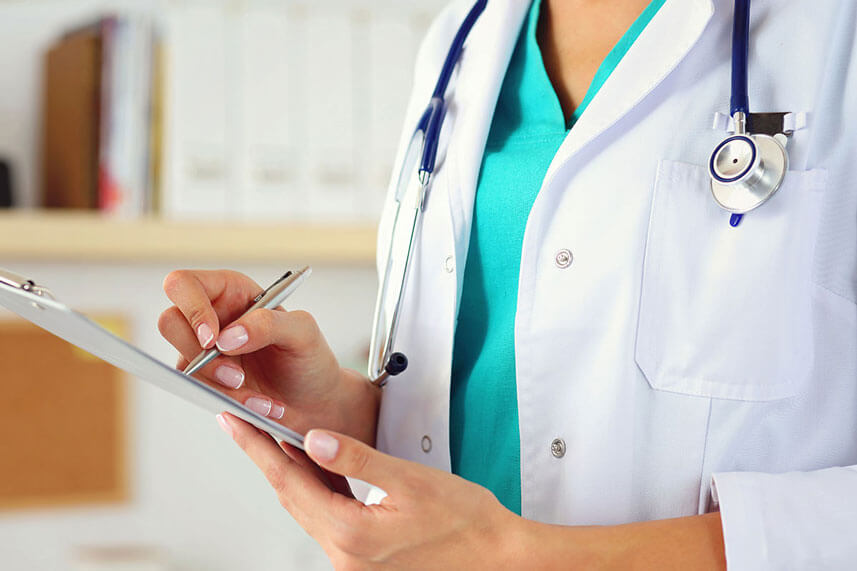 With the completion of written patient authorization and following all privacy security requirements, we can also easily share medical records and other necessary documentation to assist with continuity of care. For convenience, our clinics are open extended hours 7 days a week, 365 days a year.
Let FastMed provide the evaluation services needed for an illness, injury, or accident. Walk-ins are always welcome, and online check-in is available for your convenience.
What is a medical evaluation?
A medical evaluation involves a physical exam and perhaps some common medical tests to determine a person's overall state of health. During the medical examination, the healthcare practitioner will look for signs of illness, injury, disease, or other physical conditions.  Depending on the findings, other medical tests may also be necessary before making a final conclusion.
What's involved in a medical evaluation?
Medical evaluations typically begin with a medical history and the recording of details regarding any prescription medications the patient may be taking, previous injuries, illnesses, surgeries, or other medical conditions. In some cases, the patient will be asked about their family medical history, as well.
Next, the vital signs will be measured and recorded as part of the medical checkup. This typically includes recording readings of the patient's blood pressure, body temperature, and heart rate. The patient will also be asked about the duration, frequency, and severity of any symptoms they may be experiencing.
Last, a physical evaluation will be performed.  In most cases, this will include a general overall exam to look for signs of injury or illness. If an illness or injury is suspected, or is the reason for the medical evaluation, the affected area or areas of the body will also be more closely examined to determine the extent. Other tests that may be performed in-house include blood tests, an EKG, and/or digital X-rays.
Why get a medical evaluation?
Many times, medical assessments are necessary in the determination of eligibility for employment purposes, sports participation, or to evaluate a possible work-related injury.  For example, if you have sustained a work-related injury, your employer may order a medical examination to determine the seriousness of the injury.
Types of medical evaluations
Most medical evaluations performed by FastMed are general or for work-related purposes. Our medical professionals strive to be as detailed, accurate, and ethical as possible in our examinations, documentation, and reporting.
Where to get a medical evaluation?
If you need a medical evaluation, your nearby FastMed is available to assist. Unlike most traditional medical offices, we open early and stay open late. We're also available on holidays and weekends to provide any necessary medical tests required.
Our on-site evaluation, limited diagnostic and lab services allow you to get the accurate, verifiable results you need quickly, affordably, and conveniently. Walk-ins are always welcome, and online check-in is available.
* The content presented on this page is not intended to diagnose health problems or take the place of professional medical care.