Your local FastMed performs many of the same minor surgical procedures as a typical hospital ER, but conveniently and affordably in the safe and sterile environment of our clinics. Our extended hours make it easy to get the minor surgical care you need like stitches for minor wounds—and without the costly and inconvenient trip to a hospital or surgery center.
At FastMed, we have the experience to help you with just these types of minor procedures. We're open extended hours 7 days a week, 365 days a year, holidays included. If you need a minor surgical procedure, you can trust your local FastMed medical professionals to handle it safely, conveniently, and affordably with no appointment necessary. You can even check in online in advance.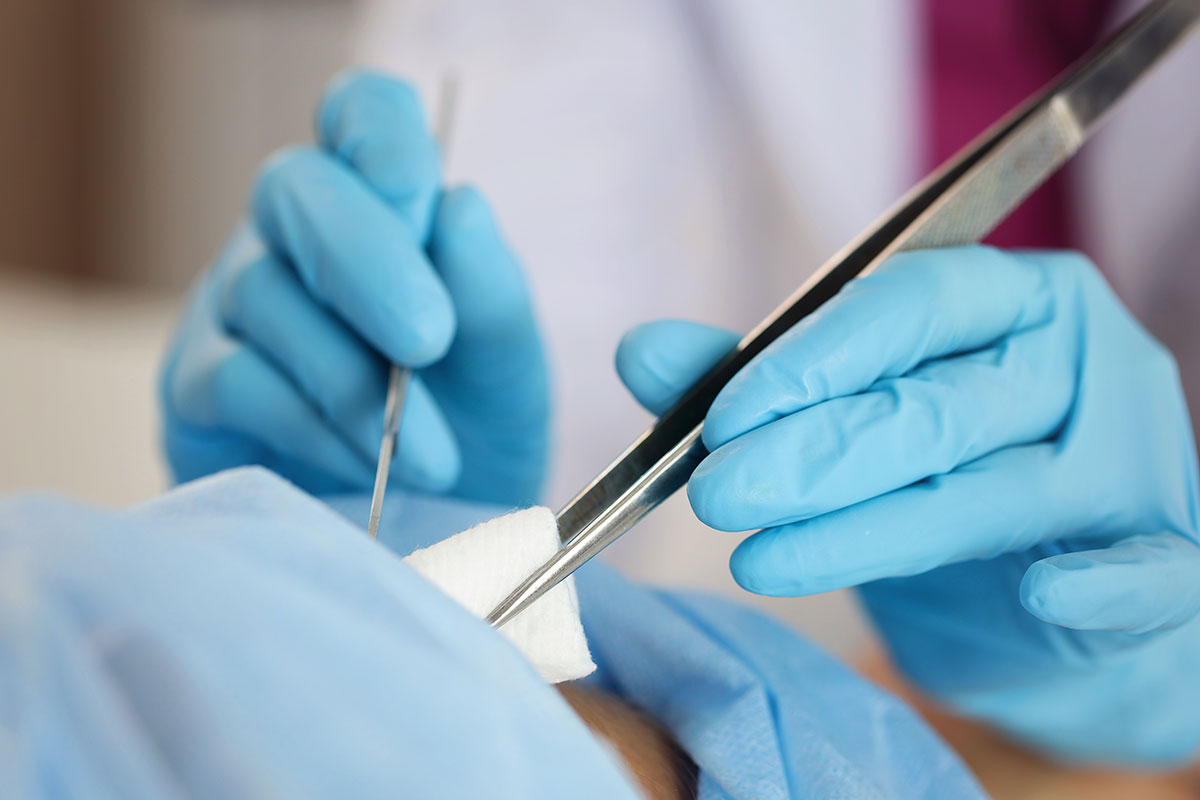 What are some of the minor surgical procedures performed at FastMed?
A minor surgical procedure typically includes any procedure that can be safely performed in an outpatient setting, without the use of general anesthesia or the need for respiratory assistance. FastMed performs such procedures in a safe, sterile environment, using a local anesthetic delivered by either an injection or a topical cream.
Although the types of procedures vary by location, some of the more common minor surgery procedures performed by FastMed providers include:
Removal of foreign objects from superficial wounds, ears, superficial eye, ear, or nose, (or vaginal)
Stitching and/or removal of stitches for wounds and lacerations
Other simple procedures (contact your local FastMed for specific details on the types of procedures provided)
How long do minor surgical procedures take?
Most minor surgical procedures performed at FastMed are completed within minutes once it has been set up. The length of time required depends on the type of procedure performed. Expect to spend about 15 to 30 minutes for most, or up to an hour for more complicated minor procedures after being checked in and placed in a room.  For an estimated length of time, contact your local FastMed for details.
Do minor surgeries require anesthesia?
By definition, minor surgeries are surgeries performed without general anesthesia or respiratory assistance. Most will be performed using an injected anesthetic or topical cream anesthetic applied to the site of the procedure.
Who performs minor surgical procedures?
FastMed performs minor surgical procedures on-site at most locations during normal extended hours, 7 days a week, 365 days a year. Your minor surgical procedure will be completed by qualified FastMed providers.
Make FastMed your minor surgery center
If you require minor surgery for a cut, wound, foreign object removal, or other non-life-threatening concern, there's no need to spend hours at a hospital ER or wait weeks for an appointment with a surgery center. Just visit your local FastMed provider at your convenience.
Our providers will provide the care you need in a compassionate, comfortable environment, without that costly and time-consuming ER visit or long wait time for an appointment.
We're here seven days a week, including holidays, with extended morning and evening hours. No appointment is required. Feel free to check in online in advance for your convenience.
* The content presented on this page is not intended to diagnose health problems or take the place of professional medical care.