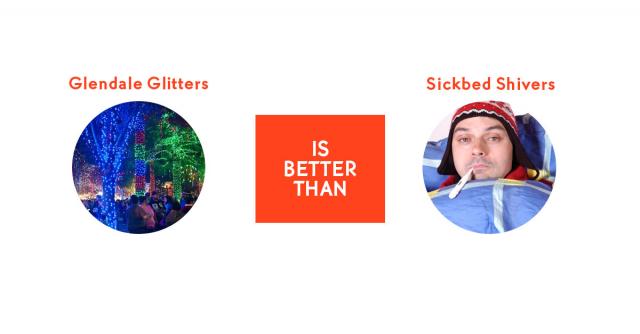 When the cacti are trimmed in lights and holiday cheer bounds from tops of red desert mountains, who will you call if you get sick? Who is there for you when the turkey comes out of the oven and burns your hand, Pilgrim? Should a Champagne cork find an eye, who will you call on New Year's Day when everywhere is shut down in tribute to our national festivities?
FastMed is your answer to all your medical questions this holiday season. Our friendly, local staff comes in on the holidays because we are committed to providing you a faster, less expensive alternative to the emergency room every day of the year, especially the days when you have a hard time finding care anywhere else.
How can I find holiday hours around Arizona?
In short, FastMed is open 365 days a year. But you can check the hours of operation of your specific FastMed branch online. While we have branches across the state of Arizona and you never need an appointment to stop in, some weekend and holiday hours vary slightly between branches. Be sure to search for your location online before you trek out on a holiday.
Next, if you are in an extra hurry, trying to get something checked out between holiday errands, you can always check in online to save some time. We pride ourselves on being faster and more efficient than the ER — not to mention a fraction of the cost — and our online check-in is an extension of that commitment. Heck, you can sign up on your mobile device.
What days are considered holidays in Arizona?
National holidays recognized in the state of Arizona are:
Veteran's Day: Wednesday, November 11, 2015
Thanksgiving: Thursday, November 26, 2015
Christmas Day: Friday, December 25, 2015
New Year's Day: Friday, January 1, 2016
On each of these days, check to see if your regular physician's office is closed or open. If you need assistance, you can call FastMed. We'll definitely be open.
FastMed can help you save this holiday season
Your local FastMed is available to serve your every medical need this holiday season and we may be able to help you save money, too. Check out our Savings Plan to see if you are eligible to save on your care. Each dollar you can save comes in handy when the kids want a new Super Duper Really Expensive Electronic Thingy… you know?
About FastMed
FastMed Urgent Care owns and operates nearly 200 centers in North Carolina, Arizona and Texas that provide a broad range of acute/episodic and preventive healthcare services 365 days a year. FastMed also provides workers' compensation and other occupational health services at all its centers, and family and sports medicine services at select locations. FastMed has successfully treated more than six million patients and is the only independent urgent care operator in North Carolina, Arizona and Texas to be awarded The Joint Commission's Gold Seal of Approval® for quality, safety and infection control in ambulatory healthcare. For more information about locations, services, hours of operation, insurance and prices, visit www.fastmed.com.