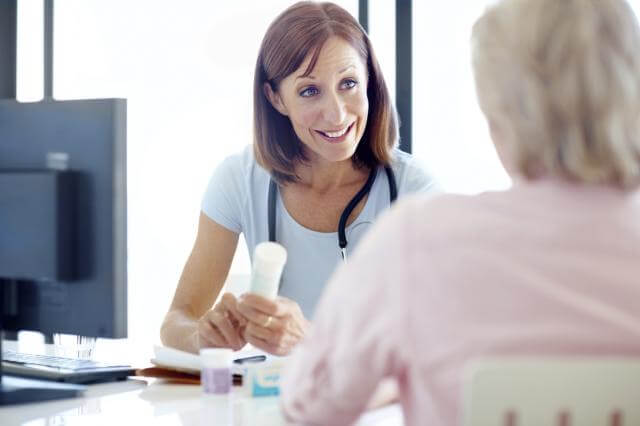 Your local FastMed Urgent Care is competitively priced. And for many services, a visit to a FastMed location costs a fraction of what you would pay at an emergency room. But this doesn't mean healthcare is affordable to everyone — and that's why we offer our customers a number of ways to pay for their visits.
FastMed and your insurance
FastMed accepts most private insurances, Medicare and Medicare Advantage. If you are filing a visit with your insurance carrier and your plan requires that you pay a copay, coinsurance, and/or deductible, that cost is due at the time of service.
As a refresher on what we're talking about:
Coinsurance is a percentage of the service you pay, while your insurance carrier pays another percentage.
A deductible is the amount of money you have to pay in a given year, a cap on how much you pay, or the amount you need to pay before insurance kicks in, depending on how your plan is set up.
You can learn more about your plan by calling your carrier or going online. Today, many providers have online portals where you can learn about your specific plan and keep track of your healthcare costs.
Every insurance carrier is different, so your costs may vary. Also, healthcare facilities across the country are a little different in terms of what insurance carriers they work with. At FastMed, we are proud to try to work with as many carriers as we can to make our premier healthcare services as widely available as possible. Whether you live in Arizona or North Carolina, you can use the links below to verify that your local FastMed works with your insurance provider.
When you come to your visit, make sure you have your identification and your insurance card. There will be some paperwork to fill out in the office, or you can complete that before you come in. You can find a detailed list to help you prepare for your visit on our website.
If you do not have insurance
If you do not have insurance, we offer a self-pay program to help you manage the costs of your visit to our office. This competitive program will allow you to work with the particular FastMed branch to set up a plan to pay your bill. FastMed also accepts cash, checks, debit, and all major credit cards if you would like to pay for your visit in full when you check out.
Because FastMed believes in helping people get the healthcare they need, we offer the FastMed Savings Plan to qualified individuals. For as little as $35, you and your family can visit any FastMed location, anytime, and see a healthcare professional. For additional services, like advanced testing, the Savings plan offers affordable options as well.
If you are interested in the FastMed Savings Plan, read more, fill out an application, or speak with your local clinic.
FastMed will work with you to get you the treatment you need
FastMed is here to serve our community. Our staffs live in the areas they serve and it is important to us that the people of our neighbors have a place to get premier medical attention. If you have any questions about our service offerings, want to discuss the pricing of our services, or need more information about paying for your visit, don't hesitate to reach out.
FastMed Urgent Care is your quick, affordable emergency room alternative, and we're open every day of the year to help you get back out there!