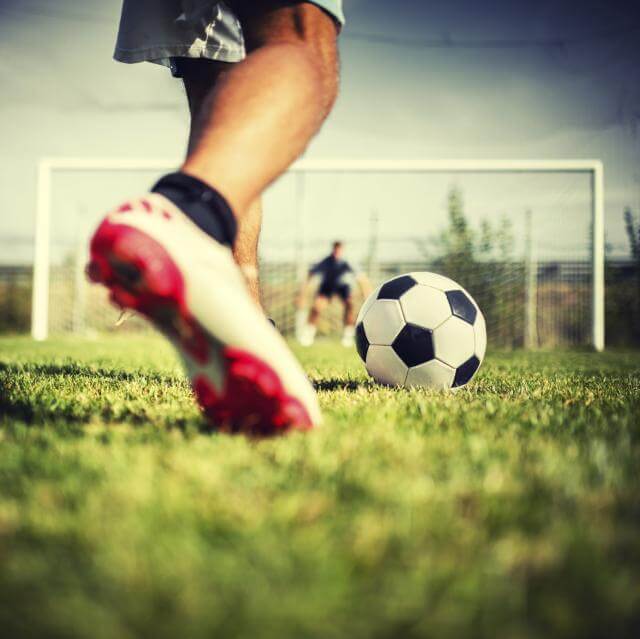 FastMed Urgent Care, the fastest-growing urgent care network in the U.S., has been named the Triangle Adult Soccer League's (TASL) Primary Summer Heat Sponsor for 2015.
FastMed is proud to work with TASL and provide players with access to urgent medical care 365 days a year. With over 11 locations throughout Wake County and 53 locations across North Carolina, FastMed offers TASL players access to walk-in treatment when they need it, evenings and weekends when games are played.
FastMed.com offers TASL players a convenient mobile website accessible from any smart phone to locate their nearest FastMed location, driving directions and phone number with just a click. And with FastMed's online check-in system, ZipPass, players can let FastMed know they are coming to reduce their wait time.
TASL players have access to walk-in services at FastMed including x-rays, concussion evaluation, and treatment of sprains, strains, cuts, and bruises. This allows the players to get the treatment they need fast so they can recover and get back to playing soccer! Click here for more information on treatment services available at FastMed.
FastMed also offers TASL players access to community outreach programs including FastMed Keep Cooler Program, heat injury and illness prevention education and sports physicals.
FastMed offers the following convenient care locations:
• Apex, NC – Creekside Landing Drive
• Cary, NC – Cornerstone Drive – (family practice also available)
• Cary, NC – Ten-Ten Road
• Chapel Hill, NC – East Franklin Street
• Durham, NC – Hope Valley Road
• Fuquay-Varina, NC – North Main Street
• Garner, NC – HWY US 70
• Garner, NC – NC Highway 42 West – (family practice also available)
• Holly Springs, NC – Bass Lake Road – (family practice also available)
• Raleigh, NC – Creedmoor Road
• Raleigh, NC – East Millbrook Road
• Raleigh – Glenwood Avenue (OPENING SOON)
• Wake Forest, NC – South Main Street
Triangle Adult Soccer League was formally established in 2003 with a mission to provide and promote soccer related programming as an amateur sport, for recreational purposes and educational development, for interested adult members of the community, and to promote safe and fair play on and off the field. TASL is the largest adult soccer league in NC and is a fully sanctioned league through the state, NCASA, and national, USASA, organizations.
About FastMed
FastMed Urgent Care owns and operates nearly 200 centers in North Carolina, Arizona and Texas that provide a broad range of acute/episodic and preventive healthcare services 365 days a year. FastMed also provides workers' compensation and other occupational health services at all its centers, and family and sports medicine services at select locations. FastMed has successfully treated more than six million patients and is the only independent urgent care operator in North Carolina, Arizona and Texas to be awarded The Joint Commission's Gold Seal of Approval® for quality, safety and infection control in ambulatory healthcare. For more information about locations, services, hours of operation, insurance and prices, visit www.fastmed.com.