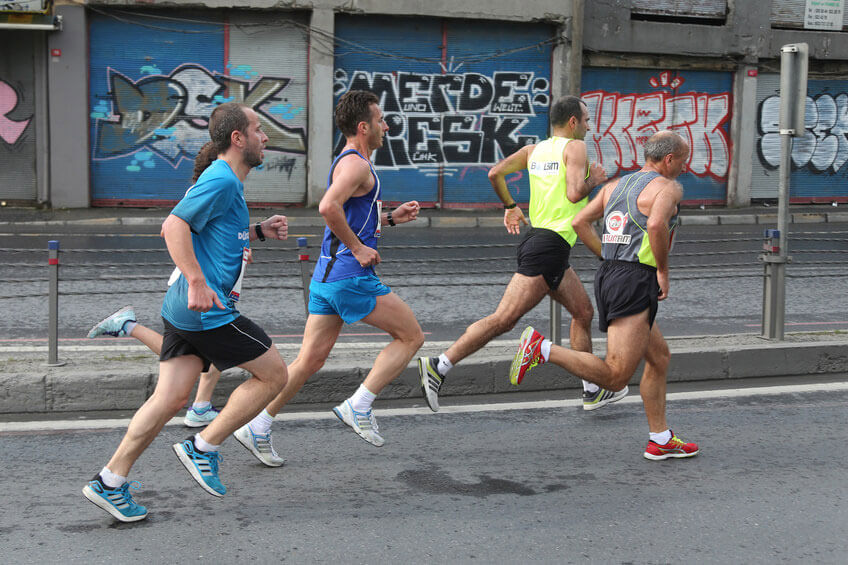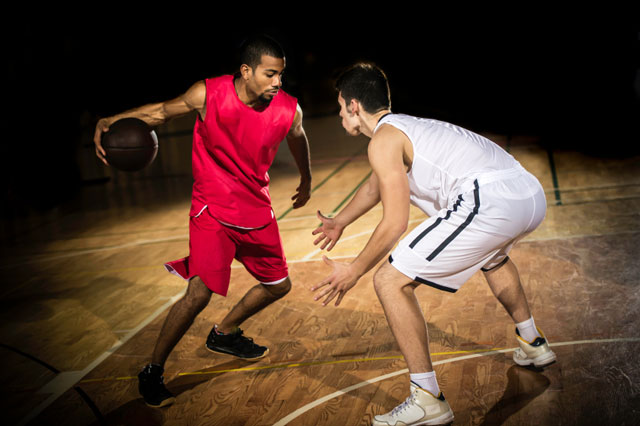 Some shortness of breath while playing sports or exercising is normal. It just means that you're giving it you're all. But if it becomes difficult to breathe or is accompanied by wheezing, coughing, or tightness in your chest, you may have exercise-induced bronchoconstriction (EIB).
Commonly known as "exercise-induced asthma," EIB affects 80-90% of asthma sufferers. But you don't have to have asthma to suffer from EIB. Symptoms typically start within 5 to 20 minutes after you begin to exercise. Untreated, they can last for up to 30 minutes after you've stopped.
What Causes Exercise-Induced Asthma?
Most people breath through their nose during normal activities. As the air passes through your nasal passages, it is filtered, warmed, and moistened to make it easier on your lungs. During strenuous or prolonged exercise, breathing through the mouth is more common. If the air is particularly cold or dry, or if it contains pollution, chemicals, or excessive pollen, your airways may become inflamed and produce more mucus. This narrowing of airways is what causes shortness of breath, wheezing, coughing, and chest tightness.
How Do I Know if I Have Exercise-Induced Asthma?
If you have asthma and suffer from the symptoms discussed above while exercising, you likely have exercise-induced asthma. If you have not been diagnosed with asthma but these symptoms feel familiar to you, schedule an appointment with your doctor. By reviewing your family and personal history, discussing your symptoms, and performing a simple breathing test, your doctor will be able to determine whether you have exercise-induced asthma.
I Have Exercise-Induced Asthma. Do I Need to Stop Exercising and Playing Sports?
Luckily for you, exercise-induced asthma is a common problem and is easily managed if you take the necessary precautions. Have you ever heard of Jerome Bettis, retired Pittsburgh Steeler and Superbowl champion (or maybe you just know him as "The Bus")? How about NBA Hall of Famer, Dominique Wilkins? Both suffer from exercise-induced asthma.
Of course, you will need to consult your doctor, but in most cases taking an asthma medication like albuterol five to 30 minutes before exercise will help control your EIB and allow you to exercise normally. Warming up before you begin exercise and cooling down when you're finished will also help your body acclimate to the changes and prevent flare-ups.
By understanding exercise-induced bronchoconstriction (EIB) and taking the necessary precautions, you can continue to participate in the sports and activities that you love.
About FastMed
FastMed Urgent Care owns and operates nearly 200 centers in North Carolina, Arizona and Texas that provide a broad range of acute/episodic and preventive healthcare services 365 days a year. FastMed also provides workers' compensation and other occupational health services at all its centers, and family and sports medicine services at select locations. FastMed has successfully treated more than six million patients and is the only independent urgent care operator in North Carolina, Arizona and Texas to be awarded The Joint Commission's Gold Seal of Approval® for quality, safety and infection control in ambulatory healthcare. For more information about locations, services, hours of operation, insurance and prices, visit www.fastmed.com.