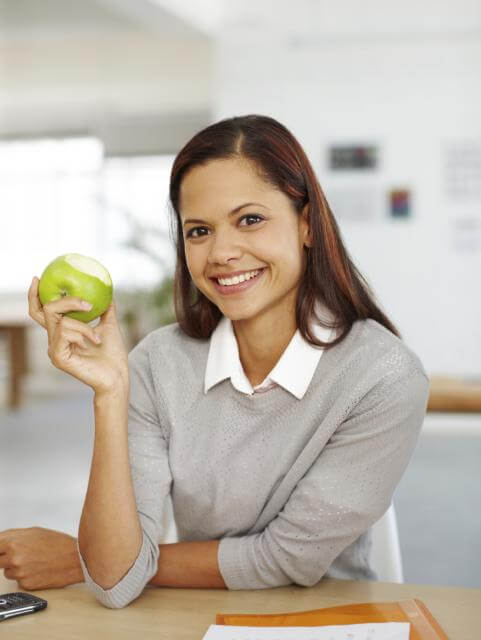 Staying healthy is always a struggle. But it can be even tougher when you are committing forty or more hours to work each week. See, when life gets busy, often healthy practices are the first to go.
This doesn't have to be the case. Even the busiest of lives can accommodate healthy habits. FastMed wants to help you stay engaged in your health with a few tricks you can do at your desk, give you some tips for eating a healthy lunch, and talk about how you can commit to an exercise routine even when you have a hundred other things on your to-do list.
Deciding to live a healthy life despite your schedule shows a major commitment to yourself and your family — and it may save you considerable time, money and pain in the long run.
Build exercise into your schedule
Work-life balance is no longer a distant dream. Today it is a real consideration. Companies know people have more options than ever, so a demanding style of management is starting to fade. Add to this technology, which allows employees to stay connected from different places and beyond a nine-to-five schedule, and now you can build exercise into your daily routine.
Go in early so you can hit the gym on the way home. Or, if it works out, start your workday a little later so you can workout early. You can find any number of tips online to help you get in a workout, and you can get creative. Can you ride your bike to work? Walk on your lunch break? Answer emails from the treadmill? Always remember that every little bit helps.
Today workplaces are committing more and more resources to health care. This may make your boss more likely to support a healthy lifestyle, even if it means being flexible with scheduling. If you need to, organize an office-wide activity challenge to get everyone involved.
Rethink your desk
We have talked about inactivity, and how a lack of exercise is contributing to the obesity epidemic. Our work habits contribute to this problem. One study showed that some of us spend as many as 56 hours a week sitting in front of a screen. This contributes to health risks and makes your body cry out for exercise. And everyone has an excuse. You say, "I have to be at work." We know. That's true. But do you have to sit at work?
Ask for a standing desk: These are becoming more common. If you position your need for a new desk as a commitment to healthy living, your company may oblige the request.
Treadmill desks are a thing, too: If you want to take it a step further, have a treadmill desk installed. This is an extra active way to work and studies have shown that walking contributes to creativity.
Try a stand-up meeting: Don't walk across the office to a meeting only to sit down again. Try a standing meeting. Some leaders even suggest these meeting may be more efficient.
Many workplaces are more diverse, technologically advanced, and employee-friendly than ever. But we still sit down too much. Standing and moving at work is the next frontier as far as improving professional environments is concerned. It's also a quick, healthy fix. All you have to do is get off your rump!
Change lunch and improve your health
You may have a family to please at home, so it's tough to commit to perfectly healthy dinners every night. But when it's just you at work, you can do healthy lunches, and this will go a long way. Taking healthy lunches to work is a great way to save calories and save money. You may also get more work done, as you're not out tracking down a tasty option.
To stay healthy in the workplace, devote time each night to preparing your lunch for the next day. This extra time and care will help you realize more gains when you fit in that morning or after-work workout — or when you take a noontime stroll.
Stay active — FastMed is here if you need us
Committing to a healthy lifestyle, even when you're at work, is one way to avoid unnecessary healthcare costs. Healthy employees even cost less to employ, so your boss may work with you if you try to build a schedule around exercise.
About FastMed
FastMed Urgent Care owns and operates nearly 200 centers in North Carolina, Arizona and Texas that provide a broad range of acute/episodic and preventive healthcare services 365 days a year. FastMed also provides workers' compensation and other occupational health services at all its centers, and family and sports medicine services at select locations. FastMed has successfully treated more than six million patients and is the only independent urgent care operator in North Carolina, Arizona and Texas to be awarded The Joint Commission's Gold Seal of Approval® for quality, safety and infection control in ambulatory healthcare. For more information about locations, services, hours of operation, insurance and prices, visit www.fastmed.com.