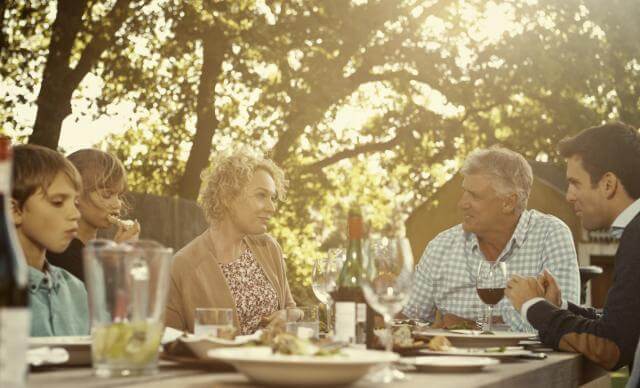 Here comes fall! You can feel it in the air and soon you'll see it on the trees. Many people look forward to this change of weather. They are ready to break out the sweaters and redecorate the house is autumn hues. Having survived a long summer, they look forward to Halloween and Thanksgiving. But the change in weather can also bring seasonal illnesses, including headaches.
If you suffer from seasonal headaches, they may be allergy related or have to do with temperature and pressure changes. Either way, a terrible headache can hold you back. This time of year, with the kids busy at school and family events on the horizon, you can't afford to sit on the sidelines.
Types of headaches
There are a number of different types of headaches. If you can identify the kind of pain you're experiencing, you may be better prepared to ask for help at your next appointment.
So why do the seasons affect your head? Well, your sleep patterns may change. Shifts in your internal clock can trigger an episode. Changes in pressure may also trigger a headache. We have all been on an airplane and felt our ears pop with a pressure change. Shifts in the air are much more subtle than this, but still have an effect inside your head. Some individuals are susceptible to these fluctuations.
There are a number of ways to manage seasonal headaches. Some people say getting enough sleep keeps their body in the best shape, and helps them ward off headaches. You also want to focus on your diet and exercise.
A headache diary is something to consider. Keeping track of your headache triggers and recognizing patterns may help you avoid episodes. It can also help your healthcare professional make treatment recommendations.
When to call a healthcare professional
The Mayo Clinic recommends you speak with a healthcare professional if you have a headache more severe than you have ever experienced, if the headache is sudden and debilitating, or if you have a headache and any of the following symptoms:
Confusion
Fainting
High fever
Numbness
Stiff neck
Blurred vision
Slurred speech
Nausea or vomiting
At FastMed, we always recommend erring on the side of seeking a professional opinion if you are concerned about your health. Often, a quick appointment can rule out any serious issues and send you on your way. Keep the symptoms listed above in mind and if you have doubts, don't hesitate to give us a call.
If symptoms persist, visit your local FastMed
Fall is a busy time. You may have family in town and holiday celebrations approaching. More than ever, you can't afford to take a day off to wait for a headache to pass. And you definitely can't lose a day or two of productivity if a headache strikes. So take precautions. Think about what caused your last episode and adjust your lifestyle.
If you need help, contact a professional. FastMed is available every day of the year, including holidays. We can get you in, out, and back to your family in a fraction of the time it takes to visit the emergency room.