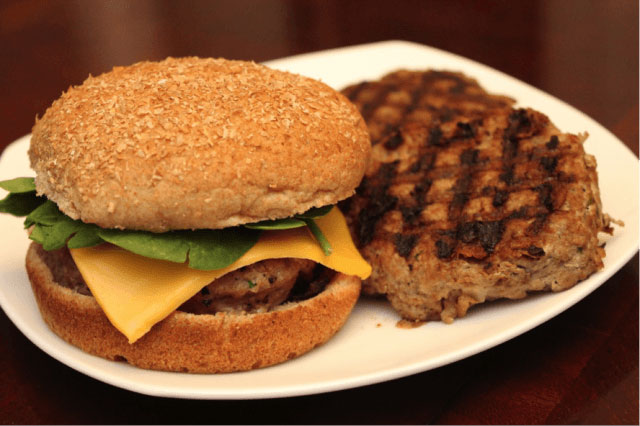 There's nothing better than a big, juicy hamburger or cheeseburger, but ground beef is notorious for its dubious ingredients and its high fat content. Of course, ground turkey can be fattier than the leanest types of ground beef, so be sure to look carefully at the labels. Shop around for ground turkey breast, as breast meat is much leaner than dark meat. These turkey burgers taste great, and you can even double the recipe and freeze raw patties for later cookouts. Add a whole wheat bun and some veggies, and you're good to go!
What You Need
3 lbs. ground turkey breast
¼ cup seasoned bread crumbs
¼ cup finely diced onion
¼ cup chopped fresh parsley
2 egg whites
4 cloves garlic, minced
1 tsp salt, or to taste
¼ tsp pepper, or to taste
What to Do
1. Mix all ingredients in a large bowl and form into patties.
2. Cook on an outdoor grill, or in a skillet over medium heat to an internal temperature of 180°. Serve alone or on a bun with your favorite fixings.
About FastMed
FastMed Urgent Care owns and operates nearly 200 centers in North Carolina, Arizona and Texas that provide a broad range of acute/episodic and preventive healthcare services 365 days a year. FastMed also provides workers' compensation and other occupational health services at all its centers, and family and sports medicine services at select locations. FastMed has successfully treated more than six million patients and is the only independent urgent care operator in North Carolina, Arizona and Texas to be awarded The Joint Commission's Gold Seal of Approval® for quality, safety and infection control in ambulatory healthcare. For more information about locations, services, hours of operation, insurance and prices, visit www.fastmed.com.