When Your Child Has An Ear Infection in AZ or NC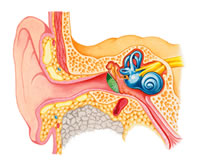 An ear infection is more often seen in children than in adults. According to the National Institute of Health, three out of four children will have at least one ear infection before the age of three. The most common type of ear infection, known as Acute otitis media, is caused by bacteria when fluid builds up behind the ear drum and inflames the middle ear. Normally an ear infection occurs during or up to a week after a respiratory illness, such as a cold. Many of the children who develop ear infections are too young to talk, so parents should be aware of symptoms:
Tugging or holding the ear
Clumsiness or difficulty with balance
Fever
Fluid drainage from the ear
Fussiness and difficulty sleeping
Difficulty hearing softer sounds
Medical Treatment for an Ear Infection in NC and AZ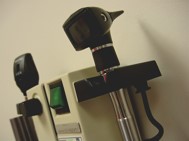 An ear infection can be very painful. The sooner you get your baby to a medical professional at the closest FastMed Urgent Care, the sooner your child will start to feel better. If your baby has a temperature of 100.4 degrees F or higher and is less than 3 months old, call the doctor immediately. Your baby could have a serious infection.
When you bring your child to FastMed Urgent Care for an ear infection, the doctor will ask about symptoms and use a lighted otoscope to look in your child's ear. If the ear drum is inflamed and signs of infection are present, a prescription for antibiotics will be given and we can also suggest over the counter pain killers that are right for your child's health. You should give the antibiotics as prescribed until they are completely gone. Your child may feel better, but that doesn't mean the infection is entirely gone.
FastMed Urgent Care in Arizona and North Carolina is open 365 days a year, with extended office hours to treat your child for an ear infection.  Don't worry about trying to schedule an appointment, bring your child as soon as you can – we're a walk-in clinic.
Other related questions:
Poison Ivy Treatment | Urinary Tract Infection Treatment | Sinus Infection Treatment | TB Test | Strep Throat What It Looks Like
About FastMed
FastMed Urgent Care owns and operates nearly 200 centers in North Carolina, Arizona and Texas that provide a broad range of acute/episodic and preventive healthcare services 365 days a year. FastMed also provides workers' compensation and other occupational health services at all its centers, and family and sports medicine services at select locations. FastMed has successfully treated more than six million patients and is the only independent urgent care operator in North Carolina, Arizona and Texas to be awarded The Joint Commission's Gold Seal of Approval® for quality, safety and infection control in ambulatory healthcare. For more information about locations, services, hours of operation, insurance and prices, visit www.fastmed.com.