Walk-in Clinics Provide Care When You Need It
There was a time when you had only two choices for medical care: planning a doctor's appointment or waiting in a crowded hospital emergency room. Urgent care clinics are specifically designed for your busy schedule. At the end of the workday, on weekends, and even on the holidays, our medical professionals are here to provide care for non-life-threatening conditions.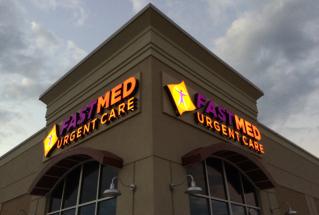 Think about this: The average emergency room wait time is over 4 hours! Whether your child wakes up in the middle of the night running a high fever, or you have suffered an injury during a weekend vacation, 4 hours is far too long to wait for medical care. On top of that, some people wait days, even weeks, for an appointment with a doctor. The wait is over at FastMed Urgent Care, with clinics throughout North Carolina and Arizona, you're sure to find one nearby!
FastMed Walk-in Clinic Offers These Services:
Mild to moderate illness treatment
Injuries and orthopedics
Adult and pediatric urgent care
Sports medicine
Physicals
Drug Testing
Vaccinations and flu shots
Acute and chronic illness management
Digital X-rays
On-site labs
Electronic medical records
Online check-in
And more!
The FastMed Urgent Care mission is to serve our communities and patients with a high level of quality, personal care, affordable and convenient urgent care, family practice, and other specialty medicine services. Our staff of highly-trained professionals make FastMed an affordable alternative to the emergency room for non-life-threatening conditions. Never again wait 4 hours for medical care. Don't see the service you need? Feel free to call us!